About Ohio Basement Systems
Basement Waterproofing, Foundation Repair, Concrete Leveling, Crawl Space Repair and Basement Finishing Services
As a family owned and operated basement waterproofing, crawl space repair, foundation repair, drainage, and basement wall crack repair company, they are committed to providing innovative solutions for water and structural problems... and they care!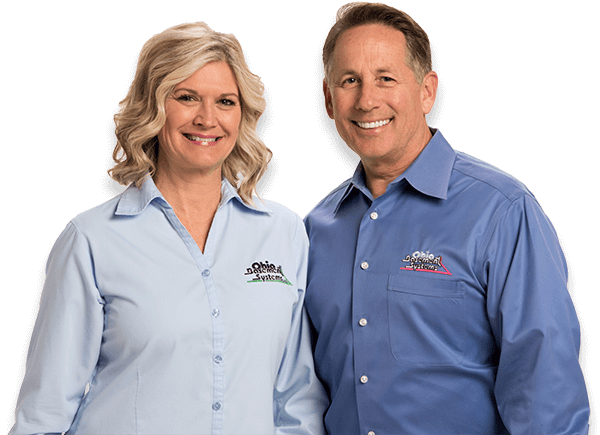 As founder and president, Mike literally built Ohio Basement Systems from the ground up, starting with the basement.
Ohio Basement Systems represents the very best in product innovation, quality, and value for every level of the home. Customer service and sales integrity are core factors in the company's culture and are major considerations when selecting partnering businesses and new products or vendors.
With over 20 years experience, Mike and his wife Gayle know from experience that there is a right way and a wrong way to making these improvements. They want to help others make the right decisions and avoid costly mistakes.
Northern Ohio's premiere waterproofing and foundation expert
Ohio Basement Systems has consulted with hundreds of homeowners, designing and installing effective solutions to dry wet basements, fix dirt crawl spaces and level settling foundations.
As Northern Ohio's exclusive installer of Basement Systems, Inc. products and solutions, Ohio Basement Systems has been performing basement waterproofing and crawl space repair in Northern Ohio since 1999. They are also certified to provide Supportworks and Total Basement Finishing solutions for homeowners in their region.
History of Basement Systems
Basement Systems is an international network of basement waterproofing, crawl space repair and basement finishing contractors, led by Company Founder and President, Larry Janesky. The international headquarters, based in Seymour, CT has been helping homeowners increase their usable living space for over 20 years across the United States, Canada, Ireland and the United Kingdom. The company has more than 27 patented basement and crawl space products, designed to help homeowners get more out of their basements and increase their home's value.
Total Basement Finishing is a division of Basement Systems providing finishing solutions for the entire basement, including floors, walls, ceilings, basement windows and more. Their award-winning products are designed specifically for the damp, wet basement environment. They offer energy efficient, durable, waterproof solutions that can be customized to create a dry, useful space. Contact us today to learn more about our award-winning products and training services in the basement finishing industry.
Supportworks is an international network of foundation and structural repair contractors based in Omaha, Nebraska. Supportworks employs highly qualified geotechnical and structural engineers for product design and quality assurance of their foundation products to deliver effective structural solutions.
Looking for a price? Get a no cost, no obligation free estimate.