6 Ways to Fix Basement Wall Leaks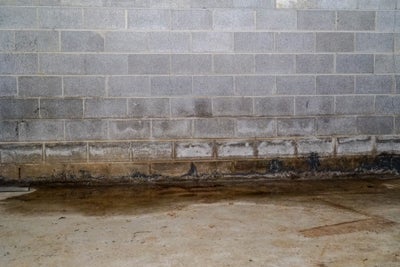 If you walk down to your basement and you notice the walls are wet or spewing water like a fountain, these are signs of trouble.
Basement wall leaks may not seem like significant problems when they first form. However, their consequences are not only irritating but also negatively impact your entire home.
Luckily, these leaks tend to give themselves away after they form. With the help of local basement waterproofing professionals, you can quickly tend to one of these leaks and whip your home back into working order.
Here, we'll explore how you'll know your basement walls are leaking and how to effectively address the issue for good.
Sources and Signs of A Basement Wall Leak
Think you may have a basement wall leak on your hands? You'll want to keep an eye out for: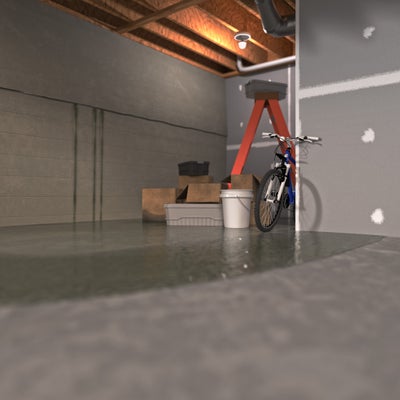 Standing Water: Naturally, standing water on your basement floor is an obvious sign that you have a basement wall leak on your hands. If you see standing water in your basement, especially after a storm, you'll know you're dealing with a significant problem.
Water Damage: In the same vein, water from a basement wall leak isn't going to stay on your wall. The longer the leak has to grow, the more likely it is that it will spread and damage your belongings. This can include furniture, seasonal decorations, personal effects, and anything else you have tucked away in your basement.
Dampness and High Humidity: The more moisture makes its way indoors, the more humidity you're going to have to deal with. While your HVAC system can help compensate for that additional moisture, a basement with a leak will constantly feel sticky and unpleasant to be in.
Foggy Windows: Leaks can also cause your windows to fog up permanently. While basement windows don't always provide you with the best view, the persistent damage can be irritating to deal with and can cause your home to lose value if you ever want to sell it.
Unpleasant Smells: Moisture that makes its way into your home tends to bring a musty smell with it. These smells will only grow stronger and more diverse the longer moisture has to get into your belongings.
Mold: Mold loves nothing more than a dark and damp place to grow. If you have a basement wall leak on your hands, it won't be long until mold spores take root in your walls and spread throughout your home.
Sticking Doors: Moisture tends to act on porous materials before any other. If you have wooden frames supporting your windows or doors in your basement, you may notice them sticking or otherwise not working as effectively as they used to.
Bowing Walls: The long-term presence of water in your home can also cause severe structural damage, including wall bowing if it is left unchecked.
Do You Have to Repair A Basement Wall Leak?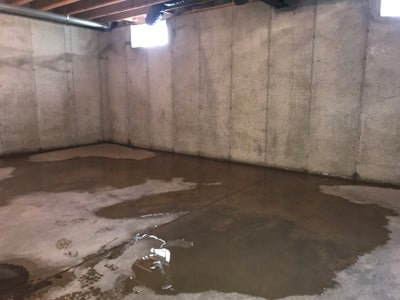 It is essential to act against a basement wall leak as soon as you realize it's impacting your home. The longer you wait to invest in repairs, the more likely it is the damage will worsen.
Continuous wall leaks and the presence of moisture also affect your family's health and safety. This sets the stage for growing and spreading mold, which can aggravate existing conditions like asthma and allergies. You'll also suffer from poor indoor air quality and a less healthy living environment.
Additionally, leaks that have time to grow can permanently impact the value and structural integrity of your home. While they won't make your space impossible to sell, they can force you to lose up to 30 percent of your home's resale value.
Can You DIY A Basement Leak Repair?
When faced with a cracking and leaking basement wall, it can be tempting to try and fix the problem on your own time. Unfortunately, trying to DIY a basement leak fix can be a costly and risky endeavor. Most fixes are temporary at best, and you would need to keep purchasing and installing them, costing you more time and money.
More often than not, the damage in your home can also worsen. Not only that, but your eventual repairs will be more expensive, as a basement repair expert will have to remove other repairs before installing their own.
The Best Way To Fix a Leaking Basement Wall
You can get ahead of a leak before it forms. The best way to do so is to invest in the right repairs. Our team at Ohio Basement Systems understands that each home is unique and requires its own specialized repairs. These can include:
Basement Waterproofing Solutions
1. Interior Drains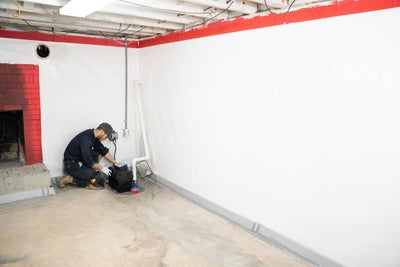 Our efficient interior drainage system, placed in your basement's subfloor and around the perimeter, is designed to capture water from the walls, floor, and cove where they intersect.
2. Sump Pumps
Flowing water from the interior drain is guided to a reliable sump pump. This advanced system quickly removes water from your basement, effectively safeguarding your home's foundation.
3. Wall Vapor Barriers
The walls are covered with a vapor barrier, which is a plastic layer similar to a swimming pool liner that keeps liquid and vapor out. If any water seeps through the walls, it flows behind the liner and down to the interior drain.
4. Dehumidifiers
Keep excess moisture under control with an energy-efficient dehumidifier. Not only does this unit clean and filter the air, but it also tackles unpleasant odors.
Foundation Repair Solutions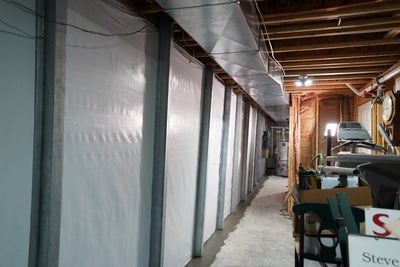 5. Wall Repairs and Reinforcements
Cracking basement walls that allow water inside need to be properly addressed. We can reinforce the walls with heavy-duty carbon fiber supports, which hold the walls in their current positions. We also offer wall braces and wall anchors that also provide permanent support but can help improve the walls' conditions over time.
6. Pier Systems
In a similar fashion, we'll permanently reinforce foundations that are sinking and settling. We'll use either helical piers or push piers, which are driven deep into the ground until they reach more stable soil capable of properly supporting your foundation and home.
OBS Will Fix Leaking Basement Walls the Right Way
Water seeping through basement walls can be frustrating to deal with, but you don't have to go through it alone. Our foundation and basement repair professionals at Ohio Basement Systems can guide you through the process and make it less stressful.
You can benefit from a free inspection and estimate on services you may need to restore your home's safety and peace of mind. We have been helping homeowners throughout Greater Cleveland and Northern Ohio waterproof their basements for more than 20 years, and we're excited to help you too.
Publish Date:
Last Modified Date:
Our Locations
Mansfield
1 Marion Ave, Suite 309
Mansfield, OH 44903
(567) 275-8588
Twinsburg
7950 Bavaria Rd.
Twinsburg, OH 44087
(330) 235-1229
Westlake
159 Crocker Park Blvd, 4th floor
Westlake, OH 44145
(330) 235-1229
Willowick
35475 Vine St, Suite 216,
Willowick, OH 44095
(440) 332-4339
Youngstown
8531 Market St.
Youngstown, OH 44512
(330) 400-3783