Should I Open or Close Basement Windows in Summer?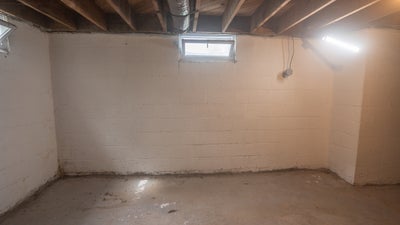 We've grown up knowing that opening windows helps cool a hot room in summer. So, we instinctively feel the same thing when we walk down to the basement and feel it's hot.
While opening the windows can bring down the temperatures and create a hospitable environment elsewhere in your home, it's problematic for areas like the basement. Have you considered how it impacts basement dryness and health? Basement humidity in summer is a big deal and one that shouldn't be taken lightly.
Let's delve into this debate of whether you should or shouldn't open basement windows. We'll cover what can happen in your basement, tips to keep this area safe and healthy, and how local basement waterproofing professionals can help.
What Happens If I Open Basement Windows?
We don't encourage you to open your home's basement windows because of the following issues that result:
Humidity and Condensation
When the warm, moisture-laden air from the outside gets in, it will raise the humidity levels and set the stage for condensation. It's a phenomenon where the moist air comes into contact with cold basement floors and walls. When this happens, water droplets will form on your basement walls and windows.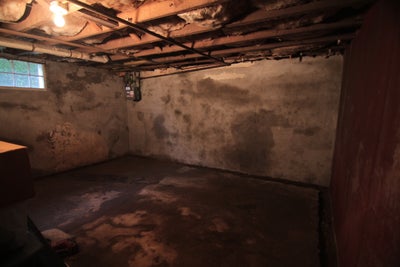 Mold Growth
Moist air from the outside will also hold and trap musty smells. These odors are typically caused by mold and mildew, which thrive in damp, dark spaces. Mold and mildew don't just smell bad, but they also foster decay and damage. When their spores float throughout the rest of your home, they can lead to health issues like asthma or allergies.
Floor Damage
When outside air rises, it gets sucked into the living space by your climate control system. Often this moisture gets drawn up through floor coverings and the subfloor. This upward movement can lead to cupping of wood floors. Insulation may also get saturated as it collects water that penetrates right through.
High Utility Bills
Opening your basement windows also creates an imbalance in the internal conditions in your home meaning you'll have to run your HVAC for longer to stabilize the conditions. This translates into more energy consumption. If you air out the basement regularly and run the HVAC, you will notice a surge in monthly electricity bills.
Tips To Keep Your Basement Cool and Dry In Summer
Air out your basement in the mornings and evenings on cool days.
Keep your basement closed and run your dehumidifier to keep humidity below 50 to 60%.
Avoid doing laundry in the basement. Otherwise, ensure proper ventilation.
Don't obstruct airflow by placing furniture against the outer wall of your basement.
Shade your home from direct sunlight with trees and shrubs to keep the temperatures down and block heat transfer.
Install fans in the basement to cool the basement area. Use them in evenings when the weather is cool and mild.
Consider using heat pumps to pull warm air from the basement.
Get a portable ventilation unit and use it to condition your basement.
Professional Waterproofing Offers Premium Protection
Along with the above tips that you can typically handle on your own, it's also a good idea to have your basement professionally inspected and waterproofed. This will keep your basement safe and dry year-round and is especially helpful during hot and humid summer months.
Our team at Ohio Basement Systems will conduct a thorough inspection of your basement. We'll then recommend only what your basement needs to stay dry, nothing more.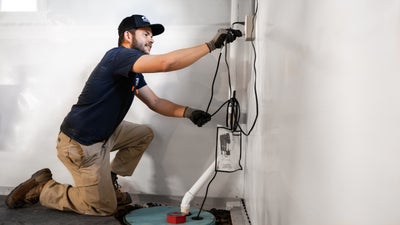 Some of these permanent basement waterproofing solutions include:
Contact OBS for Humid Basement Help
If you'd like to know how you can condition the basement without opening windows, get in touch with our friendly and knowledgeable team at Ohio Basement Systems today. We know how rough Northern Ohio's muggy summers can be on you and your home, and we want to help you create a safe and healthy living environment. We'll provide you with a free basement waterproofing inspection and quote and solid recommendations to turn things around.