9 Benefits of Crawl Space Encapsulation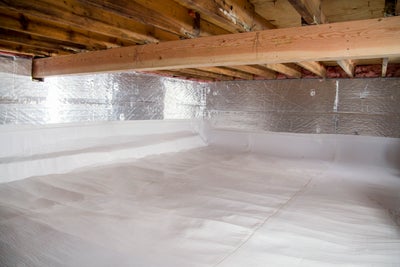 It may be out of sight and out of mind, but if your house was built on top of a crawl space, this area is actually an integral part of your home.
Not only is your foundation contained in the crawl space under your house, but because of the stack effect – a home's natural airflow from bottom to top – almost half of the indoor air in your home comes from this area.
That's why it is important to ensure your crawl space stays dry and clean. The best way to do that is to encapsulate it.
Our team at Ohio Basement Systems is familiar with crawl space problems and how to combat them, so we've compiled a list of nine ways you, your home, and your family can benefit from crawl space encapsulation. Learn more and how we can help!
Should I Insulate or Encapsulate?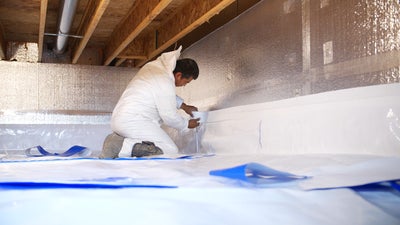 First, let's address address a burning question about crawl space repair. Many people wonder if an encapsulated crawl space needs insulation or if they can get by with one or the other.
Actually, you need both, and this is reflected in local building codes.
Insulation is typically applied between the wooden joists and crawl space walls. Fiberglass insulation is a popular option, but it can easily fail in damp crawl spaces. That's why we use durable insulation panels on the walls instead.
Encapsulation, on the other hand, is a comprehensive solution that ensures moisture won't enter your crawl space and wreak havoc. A heavy-duty polyethylene vapor barrier is used to cover the crawl space walls and floor.
Benefits of Under-House Encapsulation
Coupled with insulation and other solutions, under-house encapsulation offers many attractive benefits not only for your home, but for you and your loved ones. Some of these benefits include:
1. Lower Energy Bills
A home with a properly encapsulated and insulated home requires less energy to keep it warm or cool. The reason is encapsulation creates a constant temperature between the upper living area and the below-grade area. As a result, you won't have to run your HVAC for long to attain the desired room temperature. This translates into less energy consumption, which lowers energy bills.
2. Discourages Mold Growth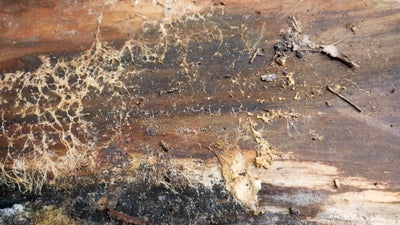 Mold and mildew thrive in damp and dark areas. They like to eat dead or decaying organic materials like wood and dead insects that enter this area via vents. Mold releases spores that enter the living space above, worsening respiratory problems like asthma. Crawl space encapsulation and dehumidification deters mold growth as it cuts off the moisture it needs to survive.
3. Reduces Pests' Interest in Your Home
Just like mold, pests thrive in moist conditions. A damp, dirty crawl space is going to create conducive conditions in your home, where they can breed quickly. And dust mites can find their way into your draperies and carpets. When they do so, they will leave their minute droppings, which can float and cause allergies. Pests like mice, rats, and termites can damage furniture and wooden fixtures. By encapsulating your home, you make it more difficult for them to get inside your home.
4. Improved Indoor Air Quality
In the same vein, by creating a less desirable environment for mold, mildew, dust motes, and pests, your home will be healthier and the air quality will improve. Prolonged exposure to these nuisances can cause respiratory problems and headaches. But you will notice a significant boost in the quality of the air you breathe inside your house and experience fewer problems the moment you encapsulate the crawl space.
5. Protects Structural Integrity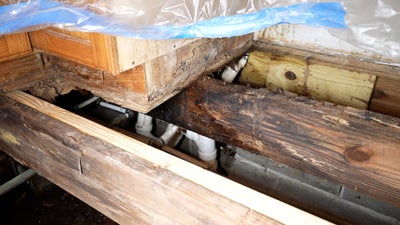 Wet or damp crawl spaces threaten the structural integrity of the home, especially the foundation. Moisture can cause the wood to rot, metal to rust, and floors and walls to swell and crack. Plus, a damp crawl space can introduce termites and rats, which can chew wooden beams and joists. When this happens, your crawl space becomes weak and won't be able to hold up the weight of the home. Encapsulating this space locks out moisture and ensures your crawl space, floors, and walls remain intact for many years.
6. Reduces Floor Repairs
Encapsulation not only keeps your crawl space dry but it also prevents simple routine maintenance from turning into full-scale repairs. Once the crawl space vapor barrier is in place, you won't have to worry about massive repairs. Your conditioned space will remain intact, so you'll have no damaged floors or cracks on walls or pipes that have been eaten by rust.
7. Secure and Clean Storage Area
Many people know the crawl space has a functional area where ductwork, plumbing, and electrical cables run through. So they don't envision anything else. But do you know encapsulating your crawl space and keeping it clean creates valuable space for your belongings? As long as your crawl space is properly encapsulated and free of moisture, you can store a variety of items in this area under your house.
8. Makes the Home Comfortable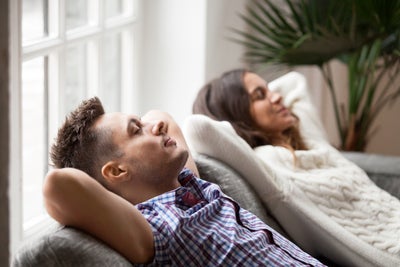 By encapsulating under the house, you will make your home a haven of comfort and peace. Your loved ones can live, sleep, and eat without being exposed to cold and dryness in winter or muggy heat in summer. Since the temperature inside will match that of the crawl space, you won't have to run your air conditioner for many hours trying to balance it. You will also find that your HVAC equipment and ducts will last longer when your crawl space is conditioned.
9. Enhances the Value of the Home
Whenever prospective buyers visit a home, they want to be sure it's clean, dry, and has no moisture issues. Many of them won't even look at your home twice if it's mold-ridden. By ensuring your home has an under-house encapsulation system in place, you will make it more appealing to potential buyers.
Crawl Space Encapsulation Essentials
So, what exactly does crawl space encapsulation involve?
Every house is different, faces its own unique challenges, and deserves to have repairs tailored to its specific needs.
At Ohio Basement Systems, we are homeowners ourselves, and we understand this all too well. That's why we offer fully customizable crawl space repair and encapsulation solutions.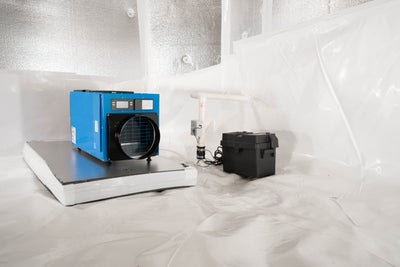 The products we offer include:
Insulation panels
Vapor barrier
Transform Your Home with Professional Encapsulation
If you are ready to rid your home of crawl space moisture problems with reliable encapsulation solutions, don't hesitate to contact Ohio Basement Systems today to schedule your free inspection and estimate. We have helped homeowners throughout Greater Cleveland and Northern Ohio transform their crawl spaces for more than 20 years, and we are eager to assist you, too!