Crawl Spaces In the Summer – Is There Heat Transfer?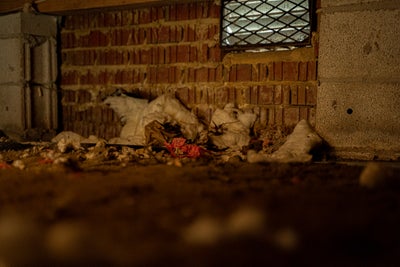 While Lake Erie often provides a welcome relief, homeowners throughout Northern Ohio are no strangers to hot and humid summers.
Some homeowners believe the outdoor heat will infiltrate their crawl spaces and then up into their homes. We would like to set things straight.
Your crawl space doesn't warm up your home. In fact, it's cooler than the living space above and often makes the floors and walls cooler. If this space remains unsealed or vented, you may find yourself spending more on temperature control.
Learn more about what's brewing below your home during muggy summer months, and how you can create a more comfortable living environment with the help of local crawl space repair professionals.
What Problems Arise from an Open Crawl Space?
Instead of worrying about your crawl space temperature and whether it can warm up your home, you should be concerned about other ways your exposed crawl space can hurt your home in summer. A lot of things can and will go wrong.
Excessive Humidity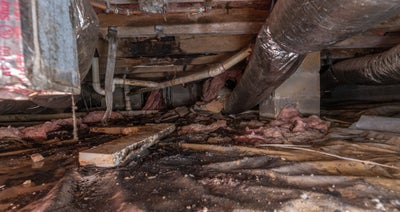 Open crawl space vents let in hot and humid air, which drives up moisture levels in the crawl space above 50%. This moist air encourages condensation, which is another way of saying water droplets will form when the air sweeps across cooler surfaces. Condensation will set the stage for other problems.
Growing Mold
Moisture also encourages mold growth – a major health hazard – which can infest your floors, walls, and linen. Most people focus on the black mold and forget that other strains can also impact their health. When mold takes over your home, it will attract insects. Mold is a fantastic food source for mites and other crawling insects.
Poor Indoor Air Quality
Warm, moist air flows into the crawl space during summer more than any other time of the year. When this air goes up, it creates a vacuum, and new air rushes in to replace it. Most of this air is filled with dust mites, allergens, and other pollutants that can reduce the quality of indoor air. Your loved ones will cough a lot more, experience allergies including itchy eyes, and have breathing problems.
Damaged Insulation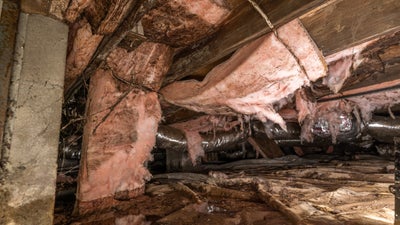 Besides making breathing and life in general uncomfortable, moisture can also hurt your fiberglass insulation and ruin the chance of keeping your crawl space warm. The material will soak up moisture, get weighed down, and fall off eventually. You will have to replace it with a more reliable material.
Rotting Wooden Supports
When moisture levels surge in summer, the wooden parts like joists and beams will start rotting. It will continue instigating wood rot until you seal the crawl space and dry out the air. Moisture is bad news for your home as it weakens the structural wooden support leading to leaning, settling, or overall structural failure.
How to Make Your Home Comfortable in Summer
Summer is a good time to go outdoors and have fun, but it's also a time where you can repair your crawl space and seal it. Ignoring moisture issues means you'll be back at the same place next summer.
Here are reliable solutions that ensure your crawl space and home's comfort:
OBS Can Help You Tame Summer Crawl Space Problems
Are you struggling to keep your home comfortable or have problems with runaway moisture levels? Get in touch with Ohio Basement Systems for a free crawl space inspection. Our crawl space experts will assess your home and make solid recommendations that will help keep it dry, healthy, and comfortable.