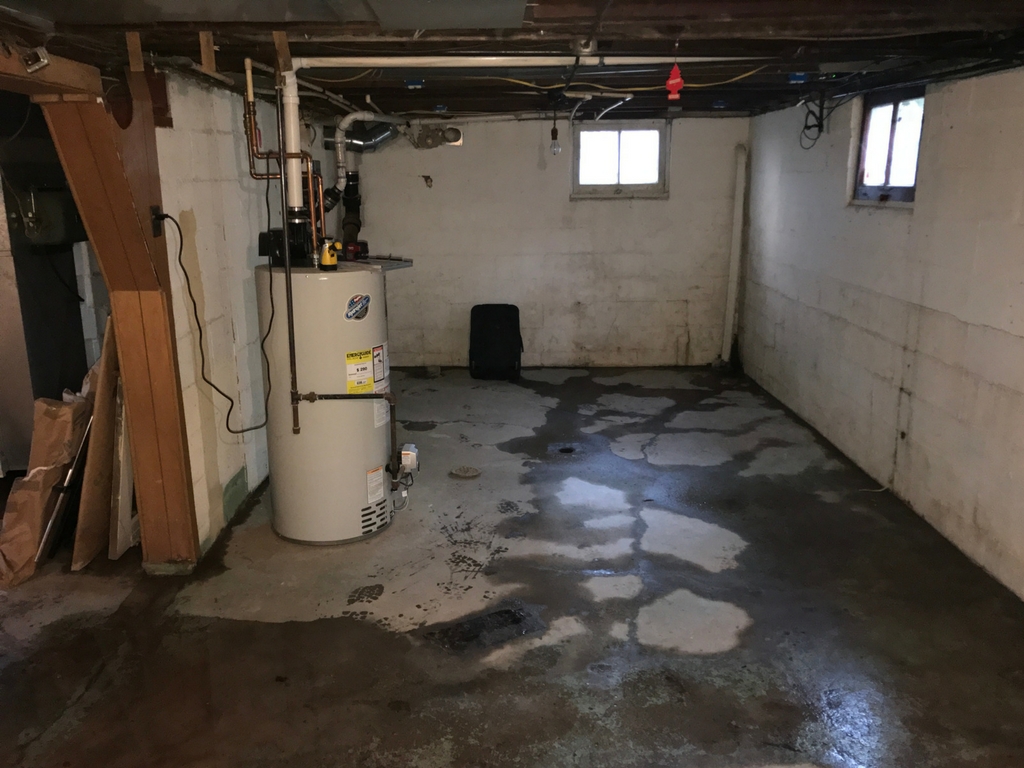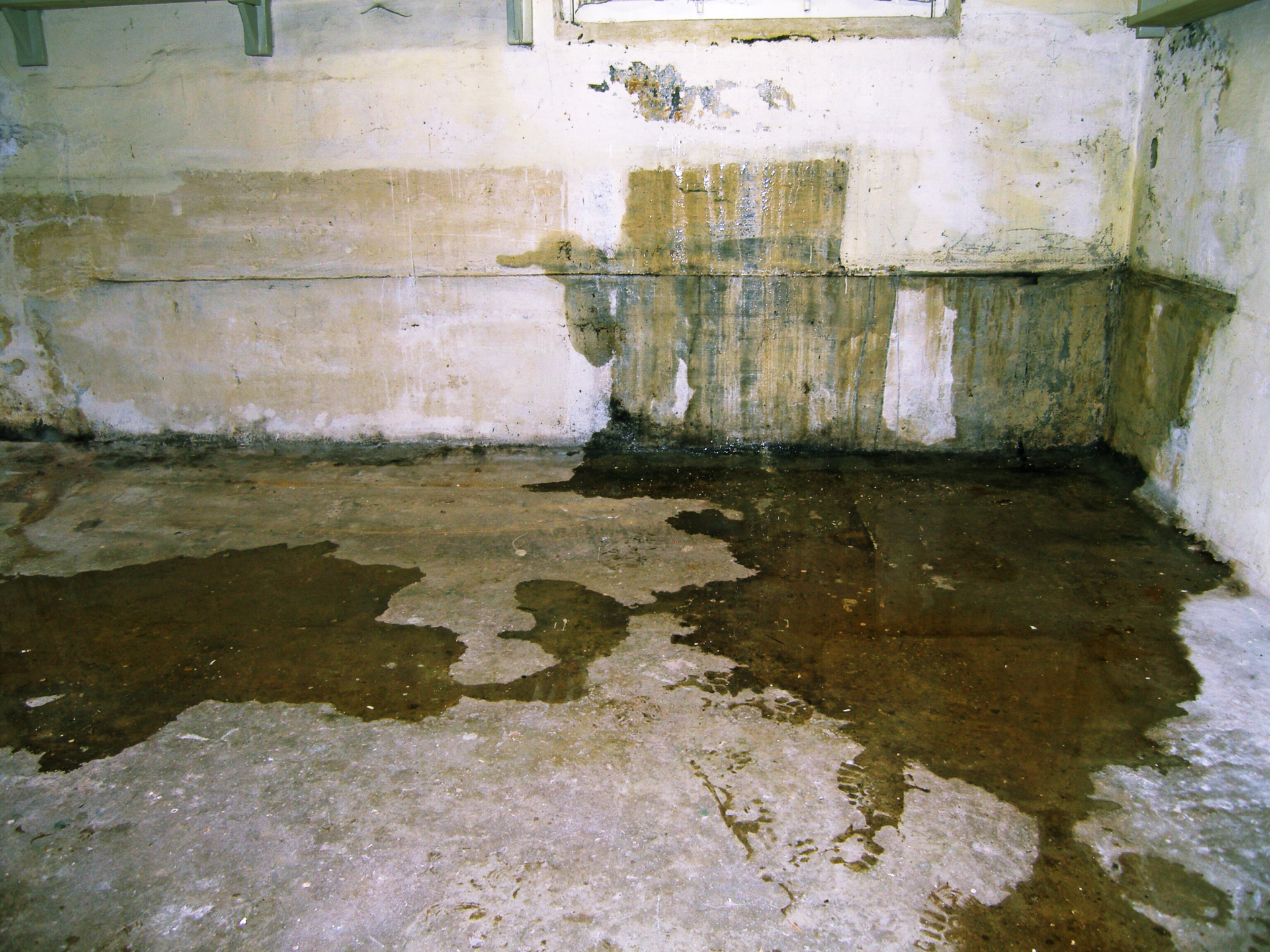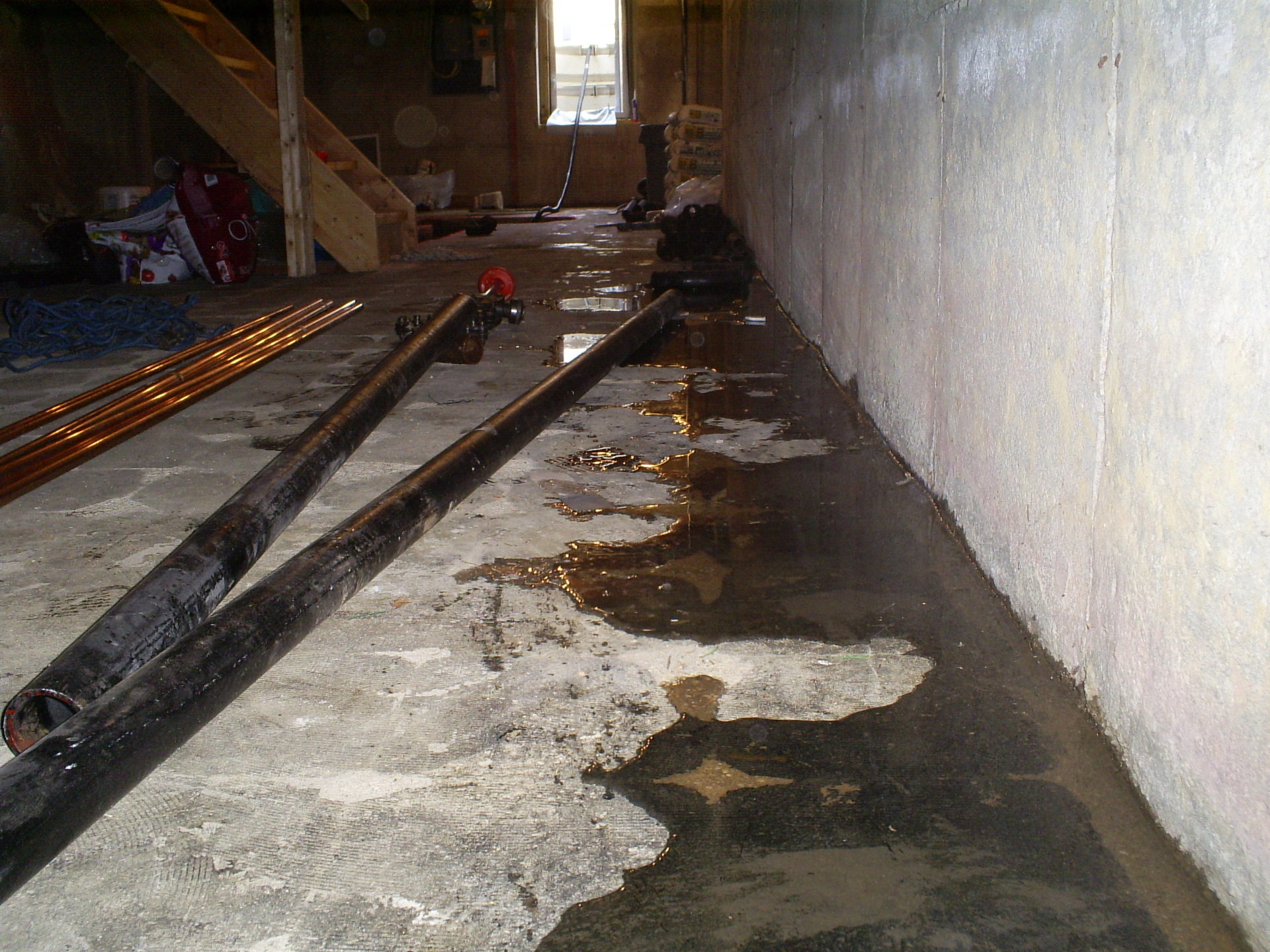 If you live in Cleveland, OH, you know how variable the weather can be. Winter, at least, is consistent. Come wintertime, you're going to see all sorts of precipitation, from snow to sleet to old fashioned rain.
On one hand, falling snow is usually beautiful (if also a sign of closed roads, as are sleet and cold-weather rain). On the other, anyone with a leaking basement knows just what a pain all those different types of precipitation can be.
Is your basement prone to leaking? If so, you have more than one problem on your hands. A leaking basement means water is both getting into your home and getting close to your foundation. If water gets into your foundation, it can compromise the integrity of your space and make it harder to sell – not to mention more difficult to live in.
What can you do, though, to keep your foundation from getting damp this winter? The good news is that there are several steps you can take.
The Benefits of Waterproofing Your Foundation
Before we dive in, you may be asking yourself: do you really need to waterproof your home to keep your foundation safe? In short, yes. Water with unrestricted access to your foundation can do some significant damage to the structural integrity of your home. You often won't realize the damage is there until the worst of the symptoms appear. The early symptoms of a damp foundation include:
Musty smells
A cooler basement than usual
Higher levels of humidity in your basement
Higher heating and cooling bills
At its worse, precipitation in Cleveland, OH, can cause your home to start sinking into the ground. Older homes, in particular, fall victim to this symptom because they don't have the waterproofing solutions they need in place.
So if you have an older home, or if you just want to keep your basement as usable as possible, consider the different ways you can waterproof your foundation.
Seven Ways to Keep Your Foundation Dry
Good news! There's no one tried and true method that will help you keep your foundation and basement dry. Why not? Because there are multiple reasons why your basement may be leaking. The first thing you'll need to do is determine which of these reasons explains your leak. From there, you'll be able to implement the appropriate solution. You can do this on your own time, but it's best to seek the help of a trusted basement contractor.
The various reasons your basement may be leaking include:
The elevation of your home
The lack of waterproofing solutions
Dirty or clogged gutters
Misdirected downspouts
Dry earth
Cracks in your walls and foundation
For each of these causes, there's a solution. These include:
Stand On a Hill – If your home sits at the bottom of a hill or below sea level (which isn't always easy to determine in Cleveland, OH), you may find that water tends to congregate on your land. In cases like these, you need to grade your home. This means that, in a ten-foot perimeter around your home, you need to dig down at least six inches, providing your home with six inches of elevation around the surrounding area. This moat-like structure should keep water from entering your basement and reaching your foundation. Do note, though, that this solution is easier to implement when you're first building a home. You can grade the land around a pre-existing home, but you'll need the help of a contractor.
Do As the French Do – If precipitation isn't being directed away from your foundation on its own, then you'll want to consider installing a French drain. These drains, once installed, will direct water away from the foundation of your home and into a sump pump.
Clean Your Gutters – If your gutters aren't clean, rainwater and other forms of precipitation may be spilling out of them and down toward your foundation. During heavy rains, this misdirection can result in leaks. If your basement hasn't leaked before, give your gutters a look-over. You may find that you don't need to invest in long-term waterproofing solutions and instead just need to give your gutters a washing out.
Invest In Downspout Extensions – In the same vein, your downspouts may be directing water down toward the foundation of your home. If this is the case, then you're going to want to invest in downspout extensions. These extensions will ensure that water congregates away from your foundation. If you're not interested in extensions that may interrupt your mowing or disrupt your view, don't worry. You can choose to bury some types of downspout extensions, as long as they're made for the process.
Water Your Land – The drier your land is, the more difficult it is for the soil to absorb water. If it rains after a long drought and your basement leaks, you can blame those leaks on inadequately-watered soil. To keep your basement and foundation from leaking in these situations, consider planting trees, shrubs or other types of plants around the foundation of your home. Not only will the roots collect any water that might get indoors, but you'll consistently be watering the land around your home, keeping the soil well-nourished and prepared for the eventual rain.
Install a Sump Pump – Your basement and foundation may face leaks if you don't have a sump pump in place. These pumps redirect and collect the water that would otherwise enter your home so you don't have to deal with it. Talk with a contractor to determine whether or not you have a sump pump installed. If you don't, the addition of one will preserve the value of your property.
Seal Your Foundation – While sealants are temporary forms of waterproofing, you can use them to keep water from reaching your foundation if your leaks are light. Sealants typically last for a year or two at a time and can be reapplied at your leisure.
Don't let Cleveland's weather lower the value of your home. Waterproof your foundation, and you'll see the benefits of your work for years to come. Contact the expert team at Ohio Basement Systems for a free inspection and repair estimate.