Expert Basement Waterproofing in Lorain, OH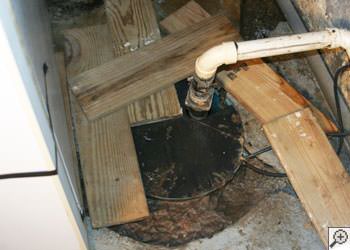 Ohio Basement Systems is the local contractor you can trust to get the job done right. Our team of trained technicians use only high quality materials to ensure the best results for your home. We want to work with you to find the best solution for all your foundation, basement, and crawl space repair needs.
Issues with basement waterproofing can often be caused by a variety of things including leaky pipes, sump pump failures, or flooding during heavy rain. The most common signs of a waterproofing problem are condensation, puddles of water, musty odors, and a dampness in basement walls or floors. These can be solved by using our top-of-the-line products, proven to create a permanent solution and have long lasting results.
Waterproof walls and floors have a clean look and when combined with quality insulation, can seal out moisture and bugs while keeping good air in, making your home energy-efficient. The TripleSafe sump pump system is unique in that it has a primary pump, a secondary pump, and a battery powered backup pump, ensuring that your basement is kept dry. Finally, our dehumidifiers are top-of-the-line and are sure to keep your basement humidity-free.
Trusted Foundation Repairs and Concrete Repair
Foundation problems can be caused by different things, but are most often the result of poor soil that cannot hold up the structures of the house anymore. When this happens, you can count on Ohio Basement Systems to have the products that will provide a permanent solution to your problem. Our wall anchors and I-Beam wall braces will correct bowing, leaning walls and our foundation piers and jack posts will keep floors from sinking and cracking.
Common warning signs of foundation problems:
Uneven or sloping floors
Cracks in the floor
Cracks in interior wall
Inward bowing walls
Sagging floors over a crawl space
Hard to open windows and doors
Tilting chimneys
Street creep
Cracks in exterior wall
Our concrete lifting services utilize the uniquely excellent PolyLEVEL concrete lifting system. The PolyLEVEL solution is injected under the concrete slab through an injection hole no bigger than a penny. It takes only 15 minutes for the process to take place and when it's over, the concrete slab is even with the area around it and is no longer a tripping hazard.
After stabilizing your concrete, consider enhancing your slab's life by 3 to 5 times overall with our incredibly durable concrete sealant, SealantPro. SealantPro bonds with concrete on a molecular level and in just one clean application it will guard against oil, gasoline, water, as well as other debris and liquids.
Professional Crawl Space Repairs in Lorain, OH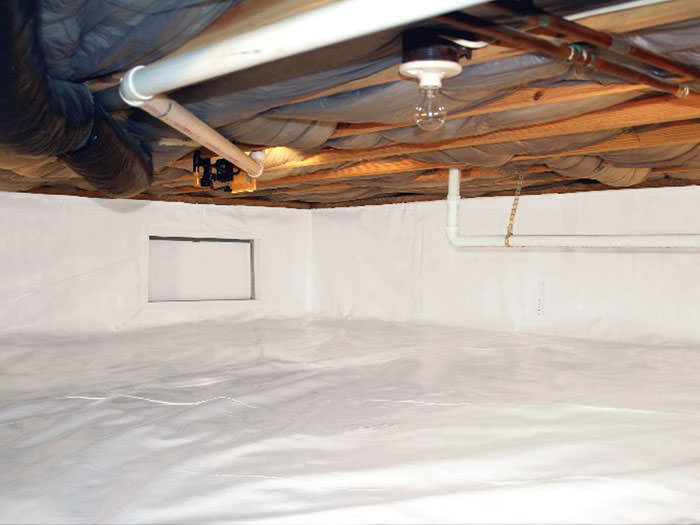 Small though they may be, crawl spaces can become a problem area of the house if left unchecked. Some of the major warning signs of a crawl space problem are sagging floors, foundation problems, musty odors, mold, or wood rot. These are most commonly caused by water damage and debris left there from the original construction of the house.
Problems in a crawl space can be solved using materials like vapor barriers and thermal insulation. These products will seal out moisture, dampness, and bugs, while sealing in good air, keeping your home healthy and energy-efficient. In addition, dehumidifiers and sump pumps can also be installed to cut down on water and moisture buildup in a crawl space area.
Ohio Basement Systems has the expertise and the friendly, knowledgeable staff to help you find a solution for all your foundation, basement, and crawl space repair needs. Our trained, professional technicians use only high quality products and time-tested methods so you can be sure that your results will be permanent and long lasting. Call us today for a FREE estimate!