If your basement flooded once, it can happen again. Fortunately, there's a lot you can do to prevent a flooded basement. That's where we come in. As a basement waterproofing company, Ohio Basement Systems offers basement flood prevention and waterproofing solutions that will ensure that your basement stays dry.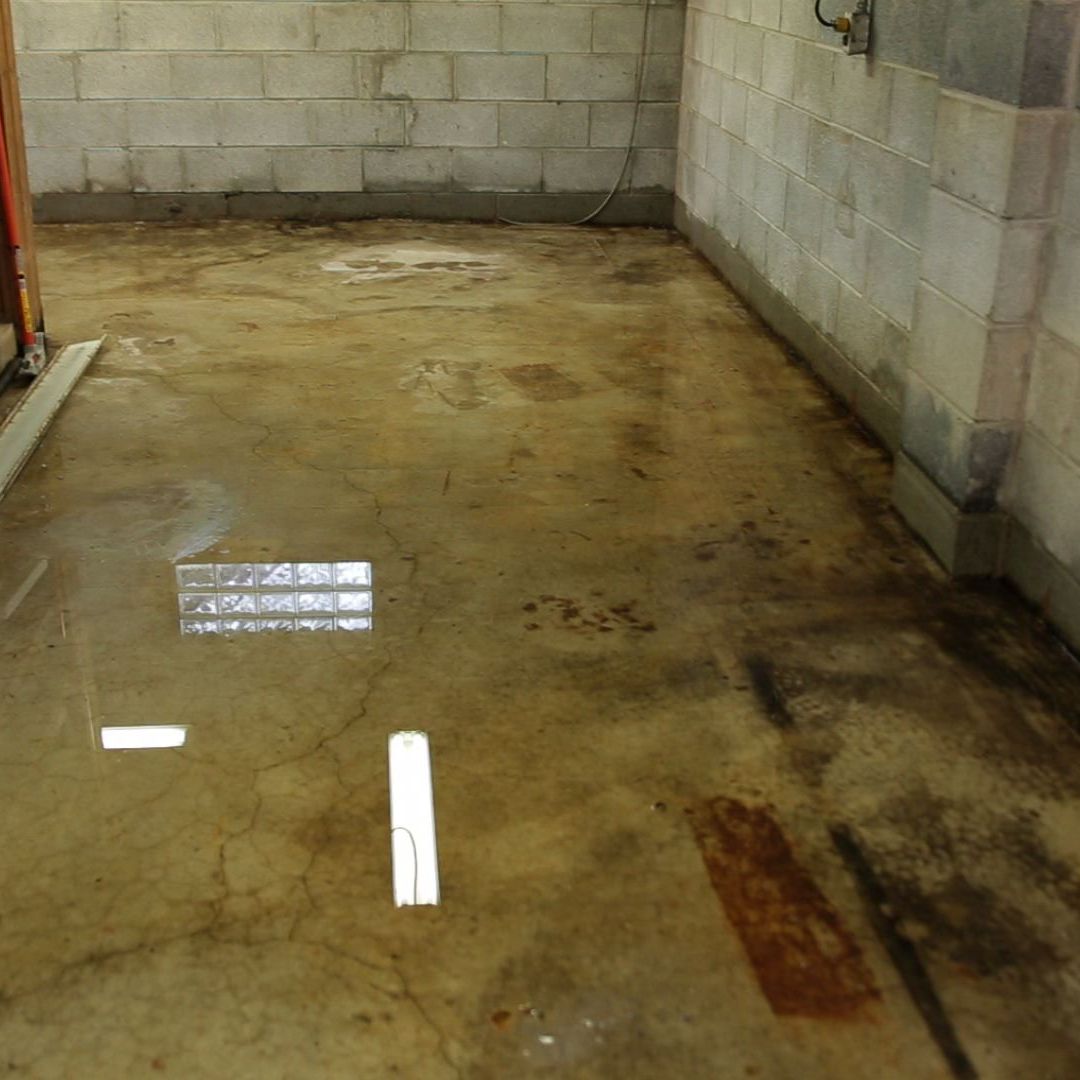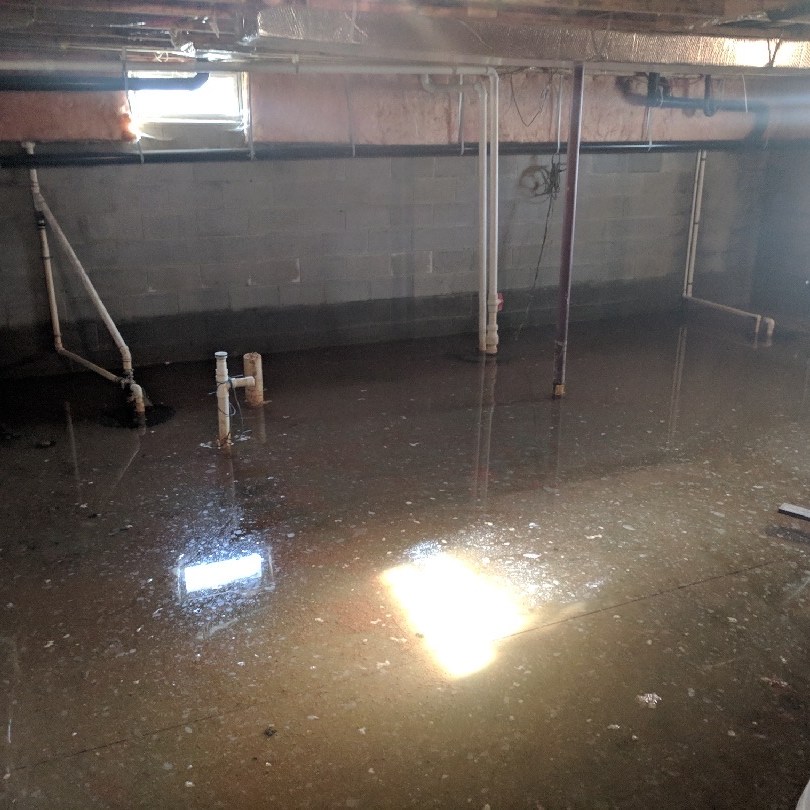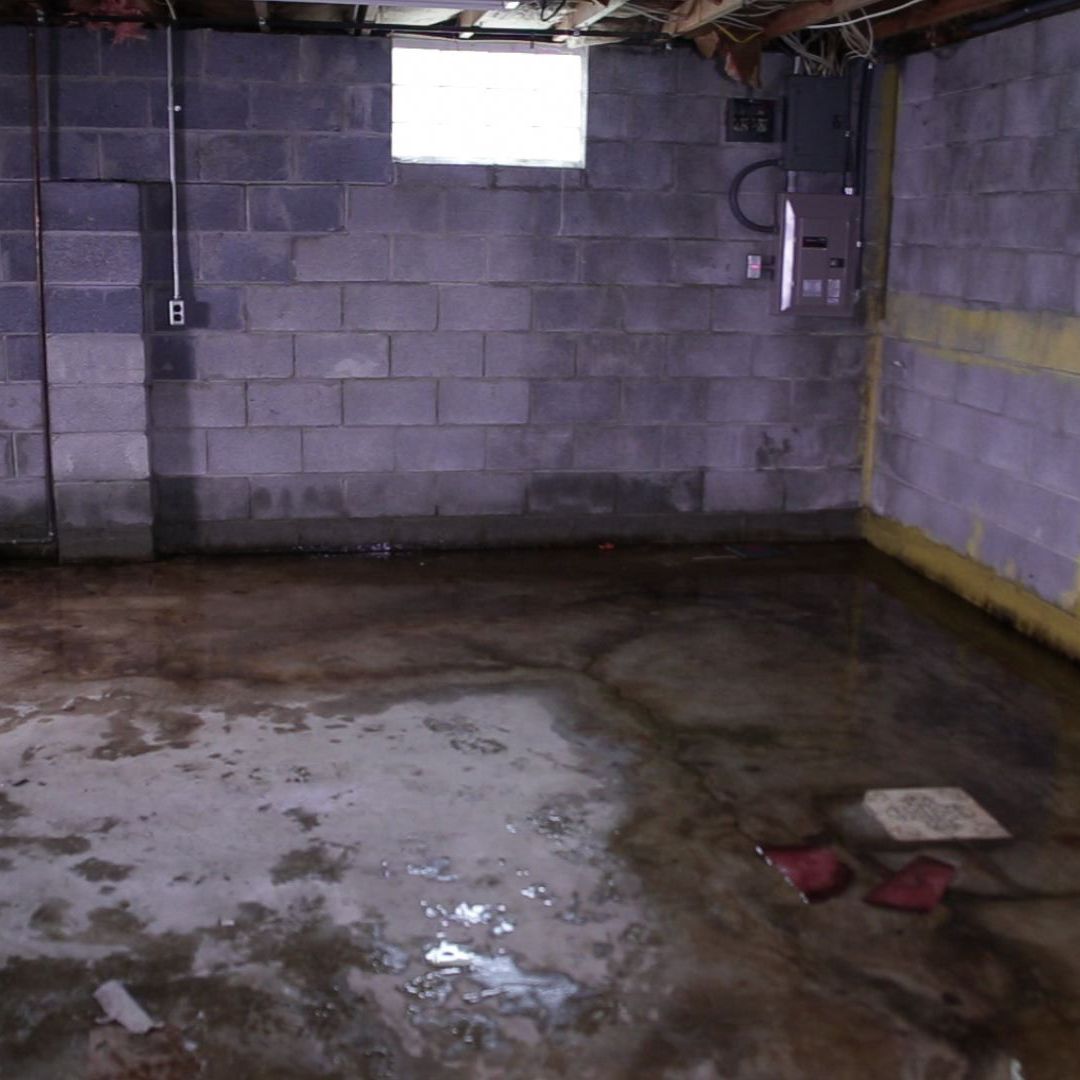 Call us today or fill out the form for your no-obligation, free inspection and estimate. We'll provide peace of mind and customize a solution to help you solve your basement flooding problems. We offer free estimates on all our services in Cleveland, Akron, Strongsville and the nearby areas.
---
Prevent flooding through basement stairways and hatchway doors
Our flooding solution system is the ideal prevention system for basement stair and doorway flooding.
Hatchway entrances leak from three critical points: underneath metal hatchway doors, where the hatchway and foundation meet, and through cracks in the concrete. No matter how water is flooding into your home from the hatchway doors, our Grated Drain System is a great way to keep it out of your basement space. The Grated Drain System is designed with a half-round pipe section, with a grated top fitting. When installed, it's flush with the rest of your concrete floor for a clean, professional job.
The grated drain system is meant to be used as part of an existing perimeter drain system. It spans the staircase, collecting water that spills down and directs it to your drain and sump pump system. This system can span the entrance of the hatchway, or can be extended inside the hatchway itself.
Preventing flooding from plumbing failures
Our system is designed to control even the toughest moisture problems.
Unfortunately, home plumbing leaks are a common occurrence and can come from any of the many plumbing features throughout your home. However, there are some simple, effective solutions for the most common plumbing failures that occur.
At Ohio Basement Systems, we offer our system to protect your home from water heater floods. The flood protection system includes a 4″ PVC ring that's designed to collect water from your water heater, where it is then directed to your perimeter drain. Our industrial-grade hoses to replace old washer hoses that are at risk of bursting open from constant water pressure. We also provide alarm systems that alert you when a flood occurs.
Protect your home from a basement flood today
At Ohio Basement Systems, we have basement waterproofing products to solve all of these problems.
Wall and floor crack repairs
Replacement windows
Frozen discharge line prevention
Our installations include a written, transferable warranty that will provide you with long-lasting peace of mind.
If you have ever had a flood in your basement or are concerned about one, the local experts at Ohio Basement Systems are here to help with the basement flood prevention solutions you need! We provide complete basement waterproofing services, and our experts will help you identify the best solutions for your home.
Call us today or contact us online to learn more and get started with a free estimate! We proudly serve in Cleveland, Akron, Strongsville, Mentor, Cuyahoga Falls, Elyria, Lakewood, Lorain, Youngstown, Westlake, and throughout the surrounding areas.
Frequently Asked Questions About Basement Flooding
Basement flooding is a problem many people in the Greater Cleveland area have experienced. What questions might you have about this flooding?
As tempting as it is to ignore seemingly "small" basement leaks, you should always fix basement leaks as soon as you notice them. The problem is that so-called "small" basement leaks can very easily turn into much larger basement leaks and completely flood your basement. This is especially true if you don't have a sump pump to drain out the water.
Home plumbing is actually one of the most common causes of basement flooding. If you have a leak in your plumbing system, chances are it's going to flow to the lowest place in the home. Any homes that have a basement are liable to end up with basement flooding because of it.
Basements most commonly leak because of the basement hatchway doors, the opening between the hatchway and the foundation, and cracks in the basement walls. That's why it's important to install an entry surface drainage system and maintain a functioning perimeter drain, so you can avoid basement flooding before it even starts.