Basement Mold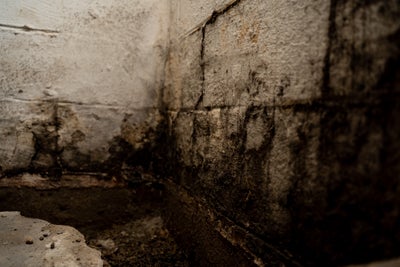 The issue of basement mold is frequent, yet often neglected by homeowners. Mold is detrimental to human health and compromises your home's structural stability.
Ohio Basement Systems is proficient in identifying and mitigating the threats posed by basement mold. We deliver tailored solutions to detect, manage, and prevent mold growth, ensuring the well-being of your household. Specializing in basement waterproofing and moisture control, we provide comprehensive, effective solutions.
This page will educate you about mold formation, its detrimental effects, and how our professional water management solutions prevent mold growth.
Understanding Basement Mold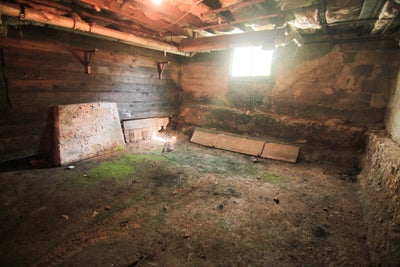 Basement mold is a fungus that thrives in humid, dark conditions, decomposing organic substances like wood, cardboard, and certain insulations.
It can appear in various colors, emit foul odors, and be hazardous to health, with species like black mold causing severe respiratory issues.
There are many different types of mold, and the most common basement molds include Alternaria, Cladosporium, Aspergillus, and Penicillium.
 Proper mold remediation is crucial, as superficial solutions often fail to resolve the underlying cause of mold growth, leading to recurring problems.
Sources of Basement Mold
Mold growth in your basement is a sign of excess moisture, as it needs abundant food (organic material, water, and humid air) to thrive.
It is usually fueled by factors including:
Even everyday activities can exacerbate mold growth by increasing indoor humidity.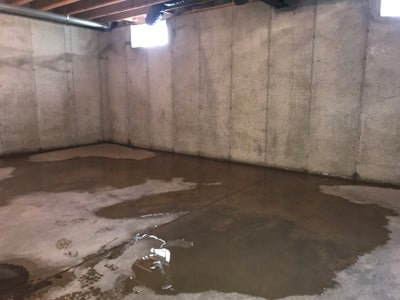 Can You Fix Basement Mold? 
Certainly! However, a holistic approach is needed to truly address the issue at its root.
Simple DIY projects or cleaning methods such as bleach and elbow grease won't suffice.
If you suspect mold is actively growing in your basement, contact a mold remediation specialist right away. They will have the expertise and equipment to safely treat and remove the mold.
Once this is accomplished, you must prevent mold from having a chance to grow again. That's where Ohio Basement Systems steps in. We provide professional moisture management to ensure your basement is protected by permanent solutions.
Ohio Basement Systems' Approach to Basement Mold Resolution 
At Ohio Basement Systems, we take a comprehensive approach to solving basement mold problems for Ohio homeowners. Here's what you can expect when you choose us:
Thorough Inspections: Our basement experts evaluate your home to pinpoint where water is entering and enabling mold growth. We provide repair recommendations tailored to your basement's needs.
Address Cracks and Gaps: If we find foundation cracks allowing water seepage, we use basement repair products such as carbon fiber straps and wall anchors to reinforce the walls and stop water intrusion at its source.
Interior Drainage: We install our unique AquaStop™ BasementGutter™ interior drainage system that intercepts water and channels it away from walls and floors into a sump pump system. This keeps surfaces dry and inhospitable to mold.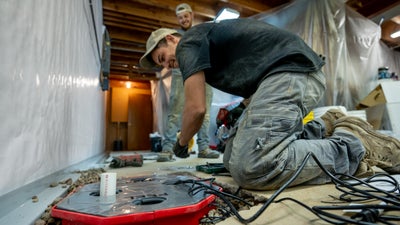 Sump Pumps: We specify super-duty sump pumps to actively pump water out of the basement collected by BasementGutter™. This prevents standing water where mold thrives.
Vapor Barriers: We install thick, durable basement wall vapor barriers to prevent moisture migration through concrete walls. This added layer of protection inhibits mold growth.
Dehumidification: Our high-capacity, energy-efficient dehumidifiers maintain optimal humidity levels below 55% to inhibit mold growth and improve indoor air quality.
Ongoing Maintenance: We stand behind our basement solutions with annual maintenance plans to keep your system working perfectly for the long haul. Your basement's health is our priority.
We provide a range of specialized solutions to address each process. Our products are tailored to your needs, rather than being generic solutions, resulting in greater, long-lasting outcomes.
The Importance of Addressing Basement Mold Promptly 
Don't let basement mold fester. Here's why prompt action is crucial when you discover mold in your basement:
Rapid Growth: Mold quickly spreads when exposed to moisture. A small amount can multiply, covering walls and floors in just 24-48 hours.
Health Hazards: Prolonged mold exposure can aggravate asthma, allergies, and other health issues.
Structural Damage: Left unchecked, moisture that enables mold growth deteriorates wood framing and structural integrity over time.
Lingering Odors: Musky, earthy smells from mold infestation are stubborn and difficult to remove from your home.
Lost Home Value: Mold problems must be disclosed when selling a home and can significantly decrease property value.
The experts at Ohio Basement Systems respond promptly to diagnose and prevent mold issues using specialized basement solutions. Our products are engineered to match or surpass generic off-the-shelf options. Don't settle for less than the best for your home's safety and value.
Choose Ohio Basement Systems for Trusted Basement Moisture Solutions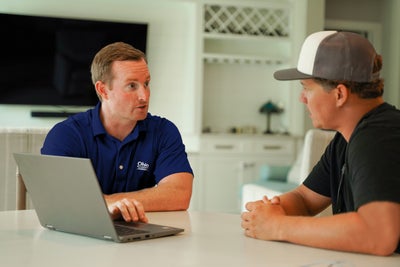 Don't gamble with your home's health. Persistent moisture and mold in your basement require attention. Gain peace of mind by contacting Ohio Basement Systems today for proven solutions.
With more than 20 years as Northern Ohio's trusted basement waterproofing experts, our certified technicians have the experience to diagnose your basement issues. We'll pinpoint where moisture is entering, enabling mold growth, and develop a customized plan to repair the problems at the source.
Whether it's cracked walls, flooded basements, or high humidity, our exclusive products and advanced techniques can permanently prevent mold's return.
FAQs
If you have noticed a pervasive bad odor in your home and you can't quite place the source, there are a few possible causes that you should consider. There is also the chance that more than one factor is at work.

Pests, Mold, and Mildew

Generally speaking, the most common causes of bad odors in any property are some form of infestation or fungal growth. Pest infestations can vary in the amount of damage that they do and the strength of the smell that they produce. The infestations most likely to cause a strong and unpleasant smell are cockroach and rodent infestations.

Mold, mildew, and fungal growth can create a strong smell over time, especially when they go hand in hand with rotting organic material. Wood rot, for example, is notoriously inviting for both pests and certain species of mold. This not only weakens the wood but can lead to a strong musty odor and even some health issues for those living on the property.

Structural Damage and Dampness

Both of these issues require some degree of dampness and structural damage to really take root. Floor and wall cracks commonly act as an entry point for smaller pests and will also allow water to seep into a property from the soil around it. This can create a perfect environment for mold, mildew, fungal growth, and pests inside a property's basement or crawl space.

In most cases, there is no single underlying cause. The formation of a very strong and unpleasant smell takes time and is often connected to secondary and tertiary issues that increase the smell and add their own complications to the situation. As such, bad smells are surprisingly hard to diagnose. Nonetheless, if you see floor cracks in a basement with bad odors, it is time to worry. 
Mold in your foundation is more than just an ugly stain. Even Cleveland homeowners with an unfinished basement who don't use it for anything other than storage should preoccupy themselves with removing the mold from their foundation. Mold is a microorganism that is capable of triggering allergies in the best-case scenario and mold poisoning in the worst of cases. Long-term exposure to mold damages your respiratory system, so a moldy basement or crawl space is a health hazard. Even if you don't spend much time don't in your basement, you're still at risk of having respiratory problems.

Because of the stack effect, the air in your basement or crawl space rises into your home and pollutes the air. Mold often releases spores into the air, which are the tiny reproductive cells of the mold. The air that rises into your home contains those spores plus all the moisture and dust that is in the crawl space. Breathing that in for months on end can lead to health issues. If you want to get rid of it permanently, there are a few things you need to do.

Mold is so persistent that you need to get remediation specialists to remove it. If you try to remove it yourself and you miss some, it will grow back. Professional mold removal is guaranteed to remove all mold from your basement or crawl space, even the mold in places you never considered. Next, you'll want to waterproof your basement with the help of the experts at Ohio Basement Systems. As long as there is some sort of dampness in the air, mold will always find a way to grow.
DIY approaches only address visible issues and neglect underlying problems, making professional assistance imperative. Ohio Basement Systems offers free inspections and utilizes a holistic approach to your basement's moisture and mold problems. 
Publish Date:
Last Modified Date:
Explore more problem signs
Our Locations
Mansfield
1 Marion Ave, Suite 309
Mansfield, OH 44903
(567) 275-8588
Twinsburg
7950 Bavaria Rd.
Twinsburg, OH 44087
(330) 235-1229
Westlake
159 Crocker Park Blvd, 4th floor
Westlake, OH 44145
(330) 235-1229
Willowick
35475 Vine St, Suite 216,
Willowick, OH 44095
(440) 332-4339
Youngstown
8531 Market St.
Youngstown, OH 44512
(330) 400-3783