Musty Basement Smell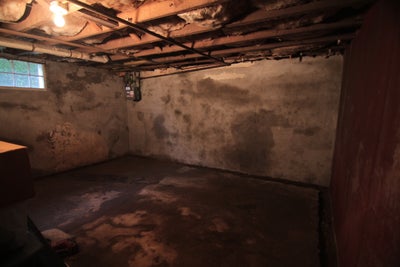 For many homeowners, encountering musty and unpleasant odors in their basements isn't surprising. Though often ignored, these odors are warning signs of more serious, potentially harmful issues.
At Ohio Basement Systems, we specialize in identifying and rectifying the root causes of these smells, ensuring a healthier, moisture-free living space for homeowners across Northern Ohio. For more than 20 years, our customers have relied on our expert basement waterproofing solutions and exceptional customer service to safeguard their homes against moisture-related damage.
After reading this page, you'll have information about why your basement might be harboring musty odors and how Ohio Basement Systems can effectively remedy these issues.
Understanding Musty Basement Smells 
Musty basement odors, characterized by a damp, stale, and moldy scent, signal potential moisture and structural issues lurking within your home's lower levels.
When left unchecked, such odors can be accompanied by a plethora of issues, including:
Mold growth
Pest infestation
Rotting wood
Leaks from plumbing and appliances or sewage backups
Water-damaged items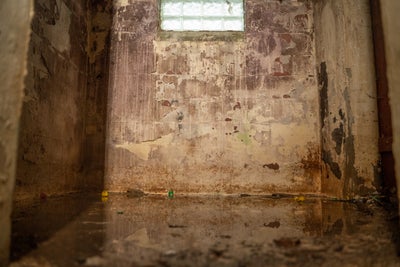 Ohio Basement Systems emphasizes quick intervention to mitigate further damages, offering professional solutions for all basement-related concerns.
Causes of Musty Basement Smells 
Several factors contribute to the development of musty odors in basements, including:
Dampness: Moisture from high humidity, poor ventilation, and lack of air circulation allows mold and mildew to thrive.
Leaks: Water intrusion through foundation cracks, leaky walls or windows, and poor exterior drainage causes puddles or standing water.
Mold: This fungal growth thrives and spreads rapidly in dark, damp basements with inadequate ventilation and humidity control.
Pests: Insects, rodents, and other critters are attracted to moist areas and introduce contaminants through droppings and nesting materials.
Wet Items: Saturated carpets, furniture, boxes, and other items on the basement floor absorb moisture and contribute to musty smells.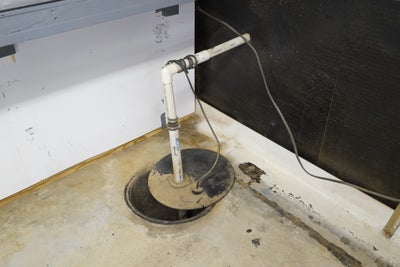 Damaged or Wet Insulation: Materials like fiberglass batt insulation or spray foam emit unpleasant odors when saturated and can grow mold.
Rot: Deteriorating wooden beams, joists, subfloors, and walls decay faster in damp basements, releasing musty odors.
Plumbing Clogs: Clogged drains or a failed sump pump allow water backup and leakage into the basement.
Sewer Problems: Damaged sewer lines under or near the home's foundation can leak sewage gases into the basement.
Foundation Damage: Foundation wall cracks and floor cracks allow damp soil gases to seep in from the surrounding ground.
Addressing these issues promptly is crucial. Ohio Basement Systems provides free inspections to identify the source of the problems and suggest effective remedial measures.
Can Musty Basement Smells Be Fixed? 
Yes, these pervasive odors can be eliminated, but masking them with air fresheners is not the solution.
Ohio Basement Systems provides comprehensive basement waterproofing services, addressing moisture sources to offer lasting relief from musty smells.
Ohio Basement Systems' Approach to Musty Basement Smells 
At Ohio Basement Systems, we take a comprehensive, multi-step approach to fully eliminate musty odors by fixing the root causes of moisture problems:
Thorough Inspection: Our basement experts perform a comprehensive inspection of your home's interior and exterior to pinpoint the specific causes of smells and water intrusion issues.
Interior Drainage: We install an interior perimeter drainage system that intercepts moisture from basement walls and floors before it can cause damage or odor issues.
Sump Pump: An industrial-strength sump pump is strategically installed at the lowest point of your basement to collect water from the drainage system and pump it out of your home.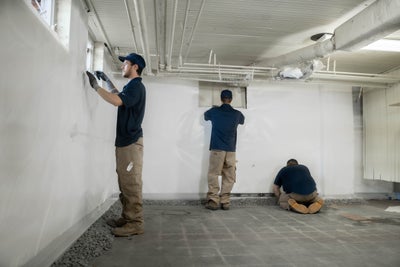 Vapor Barrier: Mold-resistant vapor barriers cover basement walls to seal out external moisture and channel any incoming leaks directly into interior drains.
Dehumidifier: A high-capacity, energy-efficient dehumidifier regulates humidity levels, improving air quality and preventing additional mold growth.
Basement Wall Repair: When necessary, we use carbon fiber reinforcement, wall anchors, or other wall repair methods to stabilize walls and prevent further cracking that could allow moisture to enter.
Our proprietary basement solutions are customized to your unique issues and backed by long-term warranties. Trust Ohio Basement Systems for reliable, odor-eliminating basement waterproofing.
The Importance of Addressing Musty Basement Smells 
It's crucial to fix musty basement smells right away for several reasons:
Health Hazards: Mold spores you inhale can cause respiratory problems, allergic reactions, and other health issues. Pests in damp spaces also bring diseases, viruses, and parasites into your home.
Structural Instability: Moisture seeping into concrete and wood leads to cracking, decay, rot, and overall loss of structural integrity over time. Permanent repairs prevent costly foundation damage.
Leaks and Water Damage: Excess moisture can corrode pipes, wires, and appliances, resulting in leaks, shorts, and other hazardous situations.
Diminished Property Value: Lingering moisture problems hurt your home's value and make it harder to sell. Get them fixed to protect your investment.
Living Conditions: Eliminating musty odors improves your family's comfort and lets you fully enjoy your basement without worrying about health risks.
At Ohio Basement Systems, our customized solutions are engineered to permanently solve the root causes of smells and moisture damage. Trust us for healthier air and a more stable home.
Trust Ohio Basement Systems for Durable Basement Waterproofing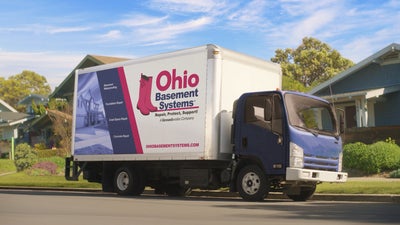 A basement shouldn't be synonymous with musty odors. Nip them in the bud with trusted professional repairs. Our team at Ohio Basement Systems helps eradicate unpleasant smells and their sources permanently.
Schedule a free, no-obligation inspection today and discover our proprietary, superior waterproofing products trusted by thousands of homeowners in Northern Ohio. We have been waterproofing basements for more than 20 years, and we know what it takes to create a safer and healthier home.
FAQs
While often indicative of mold, musty smells can originate from various sources like plumbing issues or damaged materials. Rely on Ohio Basement Systems for precise identification and remediation of the underlying causes. Contact us to schedule a free inspection and estimate. 
Yes, especially if the cause is mold, as exposure can worsen health complications. Any persistent musty odor should not be ignored; contact Ohio Basement Systems for a thorough inspection and a tailored waterproofing plan. 
Publish Date:
Last Modified Date:
Explore more problem signs
Our Locations
Mansfield
1 Marion Ave, Suite 309
Mansfield, OH 44903
(567) 275-8588
Twinsburg
7950 Bavaria Rd.
Twinsburg, OH 44087
(330) 235-1229
Westlake
159 Crocker Park Blvd, 4th floor
Westlake, OH 44145
(330) 235-1229
Willowick
35475 Vine St, Suite 216,
Willowick, OH 44095
(440) 332-4339
Youngstown
8531 Market St.
Youngstown, OH 44512
(330) 400-3783