AquaStop™ WallSeal™ Basement Wall Vapor Barrier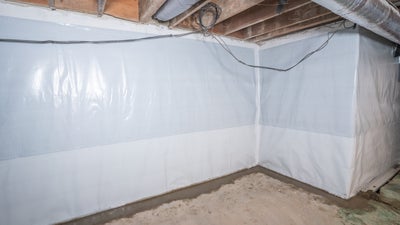 The common misconception that a damp, musty basement is a typical homeowner issue is not only an inaccurate assumption, but it can lead to neglecting serious health and structural risks.
Ohio Basement Systems specializes in installing the AquaStop™ WallSeal™ Basement Wall Vapor Barrier, providing a shield against water damage and ensuring the safety of your home.
Integrating wall vapor barriers with other state-of-the-art basement waterproofing solutions guarantees the removal of unwanted moisture from your basement. As experts in moisture control, we use WallSeal™ to fortify your home against water damage.
By reading this page, you will gain essential knowledge on permanently resolving your basement's moisture problems.
Understanding the WallSeal™ Vapor Barrier 
The WallSeal™ Vapor Barrier, provided exclusively by Ohio Basement Systems, is a premium 12-mil thick barrier engineered to combat moisture intrusion in your basement walls.
It's securely attached to the wall, leading any leakage to our exclusive AquaStop™ BasementGutter™ interior drainage system, bringing instant alleviation from damp walls. It is the ideal complement to a broader whole-home solution aiming for optimal living conditions.
Our combination of a vapor barrier, interior drainage, sump pump, and dehumidifier creates a robust system that safeguards your property and elevates your home's value.
Signs You Need a Basement Wall Vapor Barrier 
Your home may need a vapor barrier installed on the basement walls if you observe these common problems: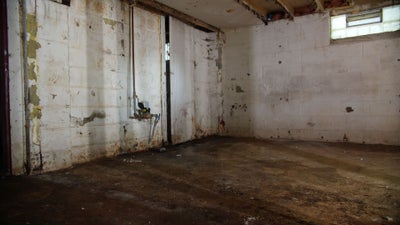 Postponing repairs or ignoring these signs could escalate and result in severe structural and health concerns; hence, immediate professional intervention from Ohio Basement Systems is crucial.
The Necessity of a Basement Wall Vapor Barrier 
Integrating a basement wall vapor barrier is vital for an all-encompassing basement waterproofing resolution.
Even seemingly intact basement walls can succumb to moisture due to porous concrete allowing water vapor transmission. Addressing these unseen moisture issues as soon as they appear can prevent further damage and costly repairs in the future.
The WallSeal™ Basement Wall Vapor Barrier by Ohio Basement Systems is pivotal in maintaining a healthy and dry household.
Advantages of the WallSeal™ Vapor Barrier 
Our robust vapor barrier provides several perks, including:
Durable and Reliable Protection: Crafted from premium materials, our basement wall vapor barrier ensures long-lasting defense.
Healthier Living Spaces: The vapor barrier curbs humidity and blocks mold growth, offering a healthier living environment.
Eradication of Musty Odors: WallSeal™ halts moisture and vapor, eliminating damp odors and improving air quality when paired with a dehumidifier.
Safeguarding Your Belongings: Apart from floods, dampness can also damage stored items and deteriorate wood over time. Our vapor barrier preserves a dry environment to protect your valuables.
Enhanced Property Value: Maintaining a dry and well-kept basement can significantly boost your property's market value.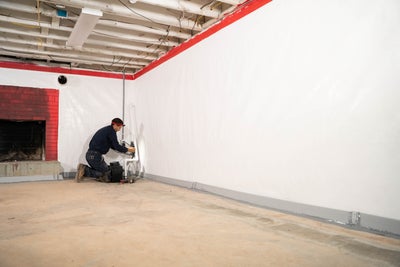 Proper installation by our certified technicians using Ohio Basement Systems' proven methods ensures the longevity and effectiveness of the WallSeal™ system.
How the WallSeal™ Vapor Barrier Works 
After a thorough inspection by Ohio Basement Systems' experts, the WallSeal™ Vapor Barrier and our other proprietary basement waterproofing solutions may be recommended.
Our certified crews install the system in a few key steps:
Clean and prepare basement walls.
Adhere durable WallSeal™ sheets to fit the length and width of your basement walls.
Install an interior drainage system and remaining components.
Determine the basement's lowest point and install a sump pump system.
Connect interior drains to the sump pump.
Add an energy-efficient basement dehumidifier.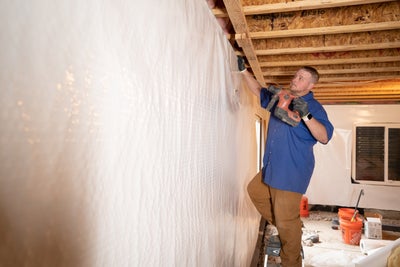 Here is how the fully integrated system works to keep your basement dry:
If moisture seeps in through cracks, it runs behind the WallSeal™ barrier.
WallSeal™ then directs water into the interior drains.
The drains carry water to the sump pump basin.
Our powerful sump pump ejects water outside.
The dehumidifier keeps air moisture-free
With more than 20 years of basement waterproofing expertise, Ohio Basement Systems is the smart choice for a reliable, warrantied installation of the WallSeal™ Vapor Barrier and complementary moisture-control components. Our exclusive solutions will provide you with a drier, healthier basement.
Choosing Our Basement Wall Vapor Barrier 
The WallSeal™ Vapor Barrier stands apart from other barriers with these exclusive features:
Proprietary 12-mil thickness for superior moisture blocking
Waterproof and mold-resistant composition
Permanent wall adhesion prevents moisture intrusion
Designed to integrate with our complete waterproofing system
Protected by comprehensive warranties
Annual maintenance plans keep it working properly
DIY vapor barriers from hardware stores are often thin and ineffective. They don't address foundation moisture problems at the source. As an Ohio Basement Systems innovation, WallSeal™ is guaranteed as part of a complete solution to keep your basement dry long-term. Our vapor barrier is simply unmatched.
Contact Ohio Basement Systems for Top-Notch Vapor Barrier Solutions!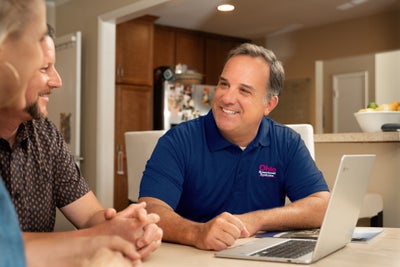 Basement humidity is not the norm or something you must tolerate. Transform your damp, humid basement into a dry, healthy space with Ohio Basement Systems.
We've assisted homeowners across Northern Ohio for more than 20 years, earning trust through our dedicated customer service and high-quality products. Secure your home's health and your peace of mind. Contact us today to schedule a free, no-obligation inspection and estimate. 
FAQs
While a vapor barrier is highly effective in preventing wall moisture, it is best used with other waterproofing solutions like sump pumps, interior drainage systems, and dehumidifiers to address overall basement moisture problems, including floor leaks and high humidity levels. Contact Ohio Basement Systems to learn more and schedule a free inspection and estimate. 
The quality of vapor barriers can vary. Many big-box stores offer DIY solutions like 6-mil or 10-mil vapor barriers, which are too thin and cannot properly address moisture. It is essential to choose a high-quality, durable barrier like WallSeal™ provided by Ohio Basement Systems for superior protection against moisture and a comprehensive warranty. Contact us for a free inspection and estimate. 
While vapor barriers are generally low maintenance, we recommend periodic inspections to ensure the barrier remains intact and effective. Ohio Basement Systems offers annual maintenance plans to check and maintain the vapor barrier and other waterproofing components. Contact us today to learn more and schedule an appointment. 
Publish Date:
Last Modified Date:
Our Locations
Mansfield
1 Marion Ave, Suite 309
Mansfield, OH 44903
(567) 275-8588
Twinsburg
7950 Bavaria Rd.
Twinsburg, OH 44087
(330) 235-1229
Westlake
159 Crocker Park Blvd, 4th floor
Westlake, OH 44145
(330) 235-1229
Willowick
35475 Vine St, Suite 216,
Willowick, OH 44095
(440) 332-4339
Youngstown
8531 Market St.
Youngstown, OH 44512
(330) 400-3783