AquaStop FreezeGuard™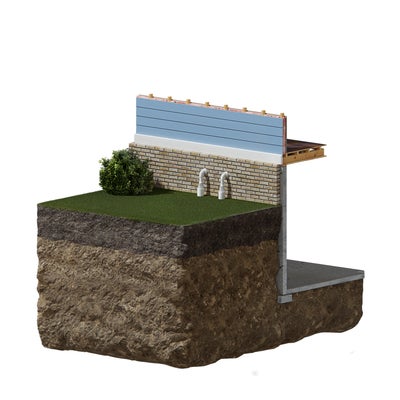 Basement flooding is a prevalent concern all year round, but it becomes particularly alarming during winter when drainage lines are prone to freezing. A fully functional sump pump is crucial to maintaining a dry basement but requires clear lines to operate effectively.
In regions like Northern Ohio where freezing is common, Ohio Basement Systems' AquaStop™ FreezeGuard™ is a specialized and reliable solution that prevents basements from flooding and safeguards your home's foundation. This attachment is a crucial component of our comprehensive basement waterproofing solutions.
This page explains what the AquaStop™ FreezeGuard™ is, how it works, and why you need one to survive the chilly winter months.
Understanding the AquaStop™ FreezeGuard™ 
Ohio Basement Systems provides the AquaStop™ FreezeGuard™, a cutting-edge attachment designed to connect to the exterior discharge line of your sump pump system.
This attachment is a lifeline when the discharge line is blocked or frozen, redirecting water, preventing backflow and subsequent basement flooding, and mitigating the risk of sump pump burnout. It's a crucial part of our more comprehensive home solution for effective water management and basement waterproofing.
Identifying the Need for FreezeGuard™ 
Ohio Basement Systems recommends this innovative attachment, especially if your basement experiences these issues in winter:
Ice buildup around the foundation
A strained, noisy sump pump
A history of frozen discharge lines
Musty odors
Mold growth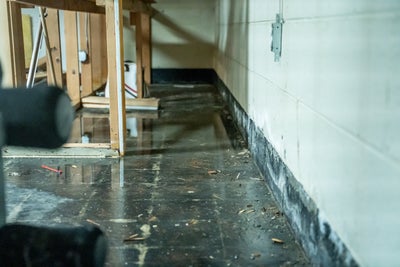 Any sign of moisture in the basement is a potential hazard that can lead to structural damage and health risks and should be addressed promptly. Contact us for a free inspection and repair estimate at the first sign of trouble.
Is an Anti-Freeze Attachment Necessary? 
In regions like Greater Cleveland and Northern Ohio that are prone to freezing, an anti-freeze discharge line attachment like the FreezeGuard™ is essential.
This unique component helps avoid the recurring nightmare of basement flooding, subsequent mold, mildew, and structural damage each winter.
Ohio Basement Systems provides this proactively defensive solution as a small, worthwhile investment against extensive future issues.
Benefits of FreezeGuard™ Attachment 
Installing the FreezeGuard™ offers many advantages, including:
Avoids Pipe Freezing: The FreezeGuard™ drains water away if lines freeze, keeping your sump pump running and basement dry all winter.
Safeguards Your Foundation: By stopping basement flooding from frozen lines, the FreezeGuard™ prevents water damage to your foundation.
Enables Peace of Mind: With the FreezeGuard™ installed, you'll worry less about winter flooding. You can relax knowing your basement stays dry.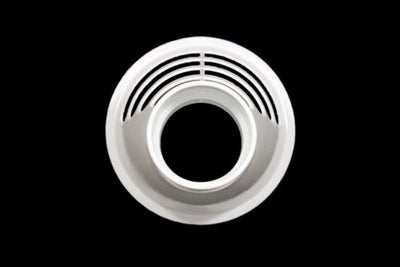 To ensure the full benefit of the FreezeGuard™ system, our team professionally installs it using proven techniques. We custom-fit and seal the attachment with premium materials to ensure maximum performance. The FreezeGuard™ is engineered to provide lasting protection winter after winter when installed by Ohio Basement Systems' experts.
How FreezeGuard™ Works 
The FreezeGuard™ is one part of our complete basement waterproofing system. Here is how the installation looks:
Thorough inspection by a basement expert
Install a vapor barrier on the basement walls
Add an interior drainage system under the basement floor
Install a sump pump in the lowest spot
Connect the drains to the sump pump
Connect interior discharge pipes to the sump pump
Route pipes outside through the wall
Attach exterior discharge pipes
Connect the FreezeGuard™ attachment
Extend and bury discharge pipes
Drain water away from the home
Test the system for performance
Install a basement dehumidifier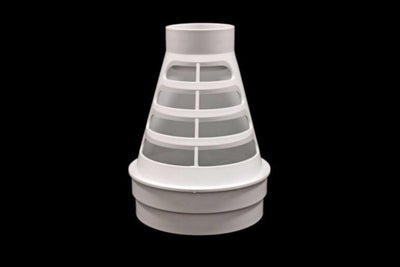 Our process is engineered for long-term effectiveness. We take care to avoid landscaping and underground utilities. As the authority in basement waterproofing, our experts handle the entire job from inspection to installation to protect your home with our reliable systems. Trust Ohio Basement Systems for your complete waterproofing solution.
Why Choose Our AquaStop™ FreezeGuard™? 
Our FreezeGuard™ stands out because of its
Exceptional, unique design
Durable build quality
Efficacy in harsh conditions
Hassle-free installation
Warranty coverage and protection
Inclusion in our annual maintenance plans
Secure Your Home with Ohio Basement Systems!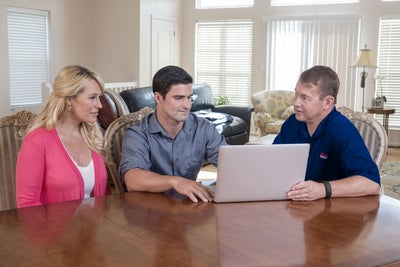 Winter flooding wreaks havoc on your home. Don't gamble with basement protection—safeguard it with Ohio Basement Systems' FreezeGuard™. This proven attachment prevents costly water damage, mold, and concrete deterioration. Protect your basement before winter hits.
Contact us today for a free estimate. Our waterproofing experts inspect your basement and recommend a customized solution. The FreezeGuard™ brings peace of mind that your basement stays dry even in harsh winter conditions. Invest in your home's health and comfort now. 
FAQs
Sump pump discharge lines can freeze when exposed to prolonged cold temperatures. The water in the pipes freezes and blocks the line, preventing water from draining away from the home. Ohio Basement Systems can help prevent issues like flooding due to frozen lines by installing the FreezeGuard™ attachment. Contact us to learn more and schedule a free inspection. 
The duration is contingent upon the specifics of your basement and the extent of the required solutions. Contact Ohio Basement Systems for a free inspection and a detailed installation timeline. 
Publish Date:
Last Modified Date:
Our Locations
Mansfield
1 Marion Ave, Suite 309
Mansfield, OH 44903
(567) 275-8588
Twinsburg
7950 Bavaria Rd.
Twinsburg, OH 44087
(330) 235-1229
Westlake
159 Crocker Park Blvd, 4th floor
Westlake, OH 44145
(330) 235-1229
Willowick
35475 Vine St, Suite 216,
Willowick, OH 44095
(440) 332-4339
Youngstown
8531 Market St.
Youngstown, OH 44512
(330) 400-3783