Wet Basement Repair
If you've dealt with water in your basement, you need a basement waterproofing system that will provide an effective, long-lasting solution.
Schedule Free Inspection
Lasting, warrantied solutions for your wet basement in Ohio
If you've dealt with water in your basement, you need a basement waterproofing system that will provide an effective, long-lasting solution. At Ohio Basement Systems, our patented basement waterproofing products are proven to eliminate water in your basement and ensure a dry, clean space.
Our experienced professionals will evaluate your home and recommend the right solutions for your needs, providing you with a custom system design for your home. If you're looking for the right basement waterproofing system, call us today or fill out the form to get started with a free estimate in Cleveland, Akron, Strongsville and the nearby areas.
How our basement waterproofing system works
Drainage Systems: We provide several varieties of interior and exterior perimeter drain and French drain systems, allowing us to adapt to every basement's individual needs. The specially designed systems trap water as it enters the basement and drains it to the sump pump, preventing standing water and pooling.
Sump Pumps: A sump pump may be an essential aspect of every waterproofing system, which is why we use high quality, long-lasting SafeDri™ sump pumps. Our sump pumps come with unique liners that prevent clogging, as well as battery backup systems and a water level alarm.
Dehumidifiers: Our energy-efficient dehumidifiers represent the gold standard in basement dehumidification. These self-draining systems eliminate damp, musty odors and prevent condensation that can cause mold growth.
Waterproof Walls & Floors: Many homeowners use their basement as additional living space, which is why we provide waterproof basement flooring and wall products. These products are made from completely inorganic materials and will not be damaged by leaks or mold.
Together, this system provides complete protection from basement water issues. Our certified field inspectors will help you get the right combination of products to fit your home's waterproofing needs. We also provide warranties on all of our products, give you added peace of mind.
Frequently Asked Questions About Basement Waterproofing Systems
A basement waterproofing system could be an important part of your home's health. What should you know about installing one in your home?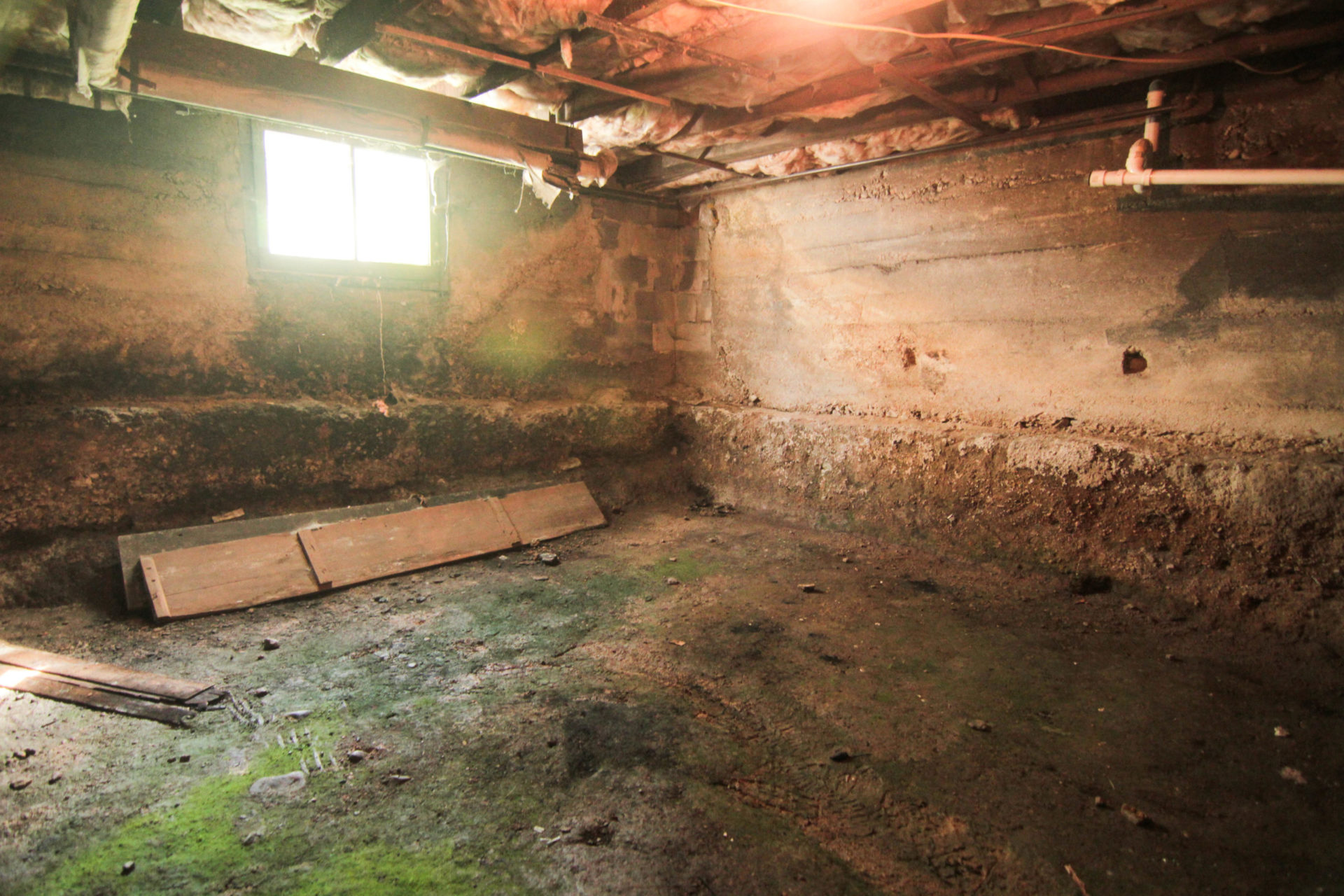 Many homeowners think that having a dry basement is impossible. They accept the damp, musty and moldy space below their home because they think there is no other way, or that it's too expensive to fix. Ohio Basement Systems makes it possible to have a dry basement, and we can help you make the most out of this extra space in your home. We solve all kinds of basement water problems, including those caused by condensation, runoff and subsurface drainage issues.
---
Protect your home with our basement waterproofing system
Tired of dealing with a wet basement? The basement waterproofing experts at Ohio Basement Systems are here to help you get the right solutions for your home. Call us today or contact us online to schedule an appointment with one of our basement waterproofing specialists and learn how our waterproofing system can keep your home dry. We offer free estimates on all our work in Cleveland, Akron, Strongsville, Mentor, Cuyahoga Falls, Elyria, Lakewood, Lorain, Youngstown, Westlake and the surrounding areas!
---
Publish Date:
Last Modified Date:
Our Locations
Mansfield
1 Marion Ave, Suite 309
Mansfield, OH 44903
(567) 275-8588
Twinsburg
7950 Bavaria Rd.
Twinsburg, OH 44087
(330) 235-1229
Westlake
159 Crocker Park Blvd, 4th floor
Westlake, OH 44145
(330) 235-1229
Willowick
35475 Vine St, Suite 216,
Willowick, OH 44095
(440) 332-4339
Youngstown
8531 Market St.
Youngstown, OH 44512
(330) 400-3783