Sidewalk Repair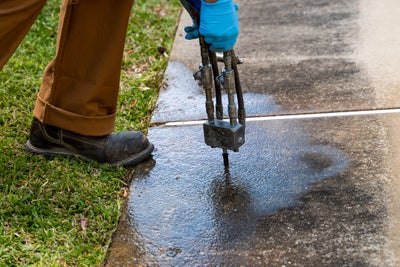 Cracked and sunken concrete sidewalks pose safety risks, potential liabilities, and diminish your property's aesthetics.
Repair and protect this essential area of your property with Ohio Basement Systems' reliable SettleStop™ PolyRenewal™ concrete lifting system. The lightweight, durable polyurethane injections quickly lift and stabilize slabs for lasting repair.
For more than 20 years, Northern Ohio homeowners have trusted us to repair and protect their concrete surfaces. Rely on our expertise for a safe, long-term solution.
Unlock the full potential of your sidewalks by exploring our comprehensive guide.
What is Concrete Sidewalk Repair?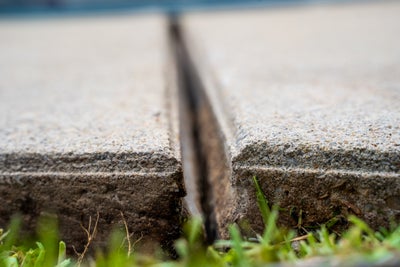 Concrete sidewalk repair offers a solution to mitigate the hazards and aesthetic concerns arising from cracked, sunken, or damaged sidewalks.
Although mudjacking and repouring are traditional methods, they are marked by their high cost, invasive nature, temporary effectiveness, and inability to address the root causes of sidewalk damage.
Issues such as unstable, expansive underlying soil and oversaturation are responsible for concrete deterioration. The concrete lifting process, particularly when employing the PolyRenewal™ system, is pivotal in delivering a robust, environmentally friendly, and swift remedy for misaligned sidewalk slabs.
Concrete lifting is a durable standalone repair method that complements the comprehensive whole-home solutions provided by Ohio Basement Systems, ensuring the overall structural integrity of your residence.
Signs Your Concrete Sidewalk Needs Repair
Recognizing the need for sidewalk repair is crucial for maintaining a safe and beautiful outdoor environment. Your sidewalk likely needs repair if it exhibits problems such as:
Extensive cracks and fissures wider than ¼ inch
Uneven, tilted, or sinking slabs
Significant height differences between slabs
Slabs that rock or shift when stepped on
Similar damage like pitting, flaking, and staining
Pooling water or mud on the sidewalk
Promptly addressing these concerns with Ohio Basement Systems can prevent safety hazards and more extensive damage, resulting in cost-effective solutions.
Is Concrete Sidewalk Repair Necessary?
Don't neglect sidewalk repairs – act now for safety and your home's protection. Damaged concrete sidewalks are more than just an eyesore; they pose a real physical hazard. The longer you wait, the worse the deterioration becomes, requiring more extensive and costly future repairs.
Prompt action prevents gradual decay and further sinking, saving you money. In addition, immediately addressing sidewalk issues helps avoid potential structural and environmental impacts to your home's foundation.
At Ohio Basement Systems, we offer complete home solutions that include expert concrete sidewalk repair. Our team can diagnose underlying issues, recommend proper fixes, and seamlessly integrate sidewalk lifting into comprehensive foundation repairs for your home.
What Are the Benefits of Concrete Sidewalk Repair?
Repairing your concrete sidewalk offers numerous benefits, such as: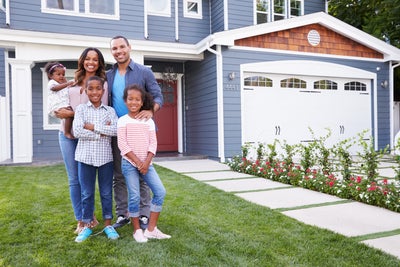 Better Safety and Accessibility
Lifting uneven sidewalks enhances safety and prevents trip hazards. Smoothing cracks and sealing joints creates a seamless walking surface, improving accessibility for all.
Avoid Further Damage
Unrepaired sidewalk problems worsen over time as water seeps in and erodes the soil underneath. Stabilizing the soil and lifting the concrete prevents continued deterioration, maximizing repair longevity.
Enhance Curb Appeal
Lifting damaged sidewalks enhances your property's appearance and value. Our proprietary solutions ensure aesthetically pleasing, long-lasting results.
For optimal functionality, choose our proprietary PolyRenewal™ system, known for its efficiency, eco-friendliness, and durability.
How We Install Concrete Sidewalk Repair
Ohio Basement Systems' expert technicians follow these steps for seamless, long-lasting sidewalk repair: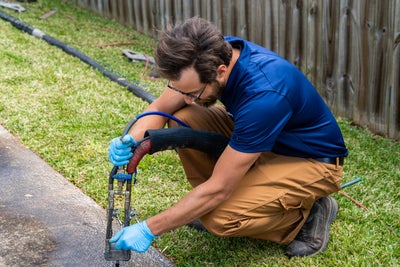 Thoroughly inspect the sidewalk, determine the cause of damage, and verify needed repairs.
Drill small, penny-sized holes into the affected sidewalk areas.
Place injection ports in the drilled holes.
Mix a specialized two-part, closed-cell polymer foam.
Inject the foam under the concrete.
Allow the foam to expand, fill voids, and cure (approximately 15 minutes).
Ensure the slab is properly lifted and the underlying soil is stabilized.
Remove the ports and fill the drilled holes.
Apply protective sealant to cracks and joints.
Implement annual maintenance and monitoring protocols.
As industry-leading experts, trust Ohio Basement Systems' crews to deliver reliable concrete sidewalk lifting and repair solutions and quality services.
Why Our Sidewalk Repair is the Best Choice for Your Home
Our PolyRenewal™ concrete lifting system boasts an array of distinctive features and advantages:
Precision: The PolyRenewal™ system excels in precise and accurate lifting and stabilization.
Non-Invasive: Our system does not require heavy installation machinery or extensive excavation.
Lightweight: The foam used weighs considerably less than other concrete or mudjacking materials.
Speedy: The foam cures in just 15 minutes, minimizing disruption to your routine.
Durability: Designed to withstand environmental pressures, ensuring long-lasting results.
Versatility: Suitable for use on various concrete surfaces.
Eco-Friendly: Crafted from environmentally friendly materials.
Discreet: Provides seamless, virtually invisible repairs.
Maintenance Assurance: Our yearly maintenance plan guarantees enduring quality.
Contact Ohio Basement Systems for Concrete Sidewalk Repair Today!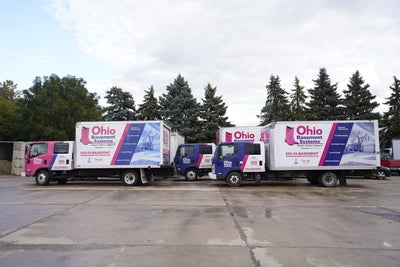 Safeguard your sidewalk with the reliability of Ohio Basement Systems and our state-of-the-art PolyRenewal™ system. Contact us today for a free, no-obligation inspection and estimate, and take the first step toward a safer sidewalk.
As Northern Ohio's authority in concrete repair, our expert technicians will inspect your sidewalks, recommend customized solutions, and provide long-lasting results that protect your home and family.
FAQs
Traditional methods like repouring and mudjacking can take several days. However, PolyRenewal™ can typically be installed within a day. Our system cures within 15 minutes, allowing you to use your sidewalk the same day. Contact us to learn more and schedule a free inspection. 
No, our PolyRenewal™ system lifts existing concrete slabs without demolition. Minimal drilling is required, providing a non-invasive, timely, and cost-effective solution. Contact Ohio Basement Systems for a free inspection and further details on our innovative installation process.
Costs vary based on damage extent and affected area size. Ohio Basement Systems provides free inspections, no-obligation estimates, transparent pricing, and various financing options to fit your needs. Contact Ohio Basement Systems to get started and obtain an accurate price breakdown. 
Publish Date:
Last Modified Date:
Our Locations
Mansfield
1 Marion Ave, Suite 309
Mansfield, OH 44903
(567) 275-8588
Twinsburg
7950 Bavaria Rd.
Twinsburg, OH 44087
(330) 235-1229
Westlake
159 Crocker Park Blvd, 4th floor
Westlake, OH 44145
(330) 235-1229
Willowick
35475 Vine St, Suite 216,
Willowick, OH 44095
(440) 332-4339
Youngstown
8531 Market St.
Youngstown, OH 44512
(330) 400-3783