Solutions for vented crawl space problems
The condition of your crawl space can cost you money while also compromising the value and safety of your home. Many of these issues have to do with crawl space ventilation. If you have a vented crawl space with mold, wet insulation, rot, or an upstairs with cold floors, you might need to seal your crawl space. As a crawl space expert in Ohio, we offer a proven encapsulation system and a wide range of products to ensure your crawl space problems are fixed the right way.
Contact us today to schedule an on-site consultation and free cost estimate.
Problems caused by a vented crawl space
Builders have always loved crawl spaces because they're easier, faster and less expensive to build than full basement foundations. The traditional, "old-school" crawl space has openings or vents in crawl space walls that allow outside air to circulate below your living space. If insulation is installed, it's usually in the form of fiberglass batts that are placed between crawl space joists. The crawl space floor will be soil or poured concrete.
Over time, a vented crawl space can lead to a variety of problems in the home:
High humidity and condensation on crawl space surfaces.
Damp, sagging fiberglass insulation.
Visible mold stains on crawl space surfaces.
Musty, moldy smells.
Rotted wood.
Cold floors upstairs during winter months.
High heating and cooling costs.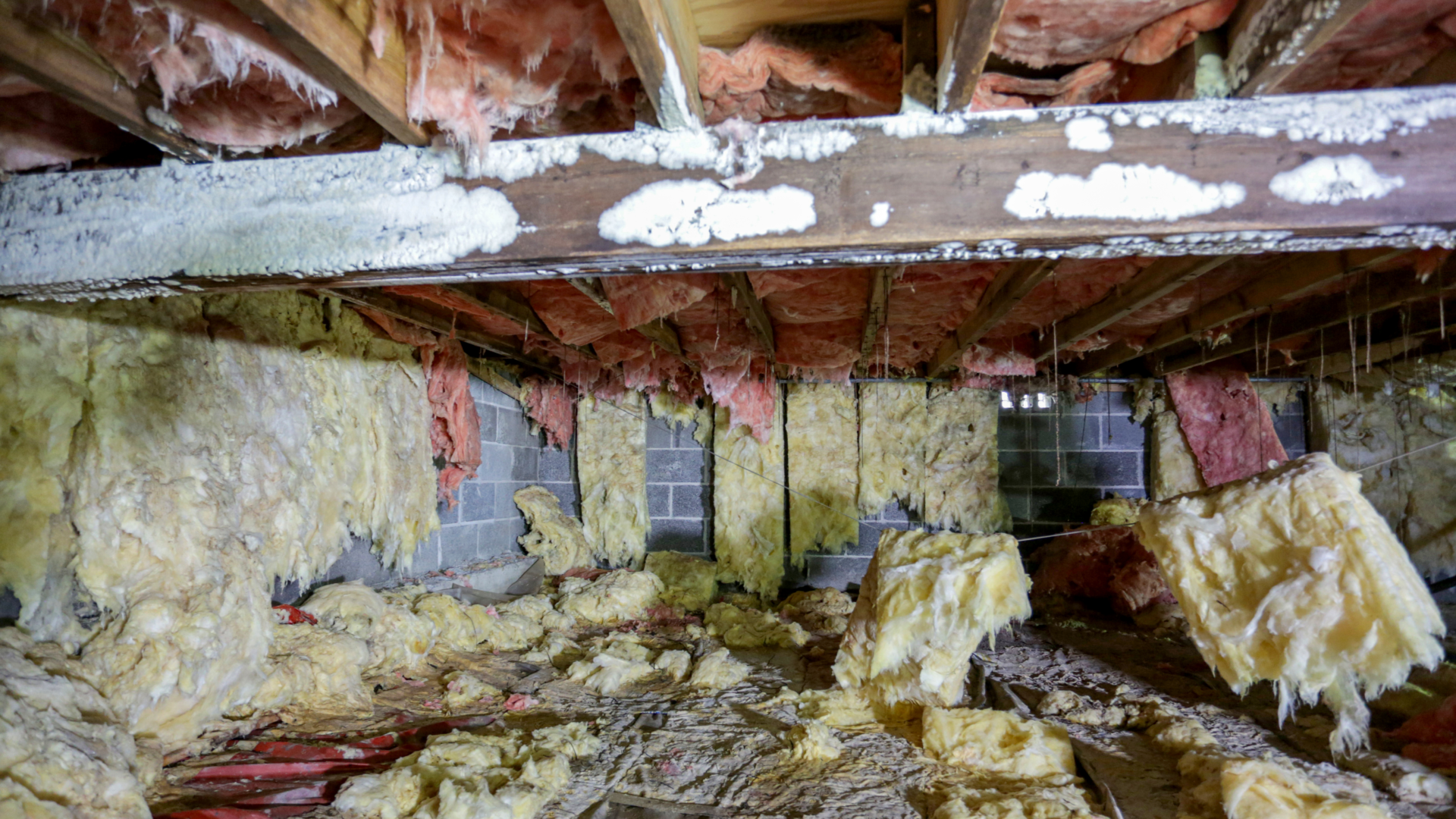 The solution: Seal the crawl space
If your crawl space has any of the problems mentioned above, don't worry. Building scientists (the engineers who study how buildings perform) now recommend that a vented crawl space be sealed or "encapsulated" to isolate this under-house area from exterior temperature and humidity conditions. Crawl space encapsulation is a proven method for ending all the problems that plague vented crawl spaces. Ohio Basement Systems has the training, tools, and expertise to encapsulate any crawl space – no matter what size or condition.
---
From crawl space to CrawlSeal™
The industry-leading CrawlSeal™ System includes an exclusive selection of products that work together to transform problem crawl spaces. A finished CrawlSeal™ installation looks as good as it performs, replacing your dark, dirty crawl space view with a vision you can be proud of.
Your crawl space should also be properly insulated, with the right services from a certified technician. Call Ohio Basement Systems today for a free estimate on any of our crawl space services offered in Akron, Cleveland, Strongsville and throughout Ohio, or for more information on our CrawlSeal® Crawl Space Encapsulation System.
---