CrawlSeal™ Vapor Barrier Benefits
Reduces moisture & humidity in crawl space.
Helps seal out cold drafts in winter.
Suitable for installation over walls and floors.
Super durable: 20mil thick, 7-layer polyethylene composition, with polyester cord reinforcement.
Can be used on basement and crawl space walls.
Compatible with other crawl space materials.
25-year total performance warranty.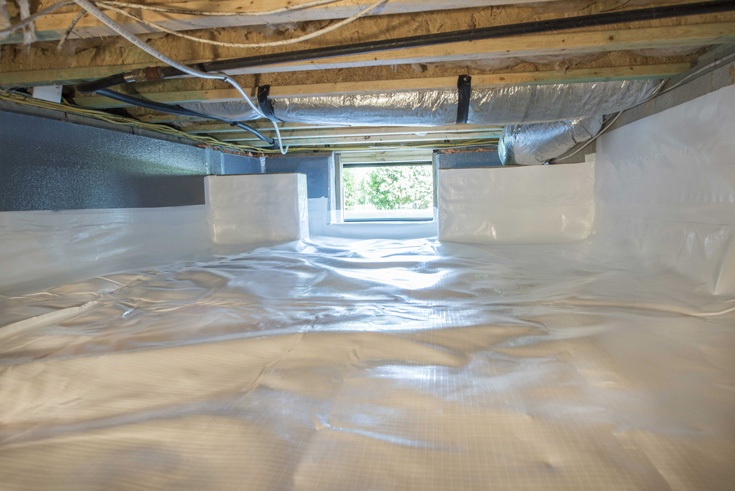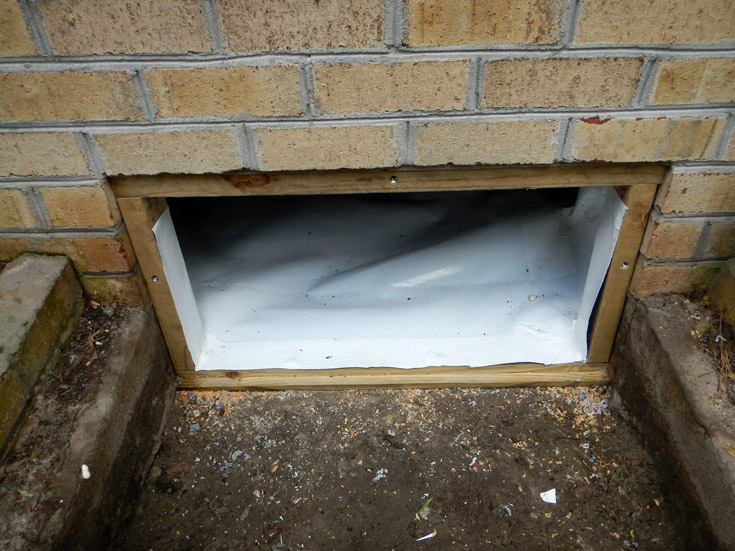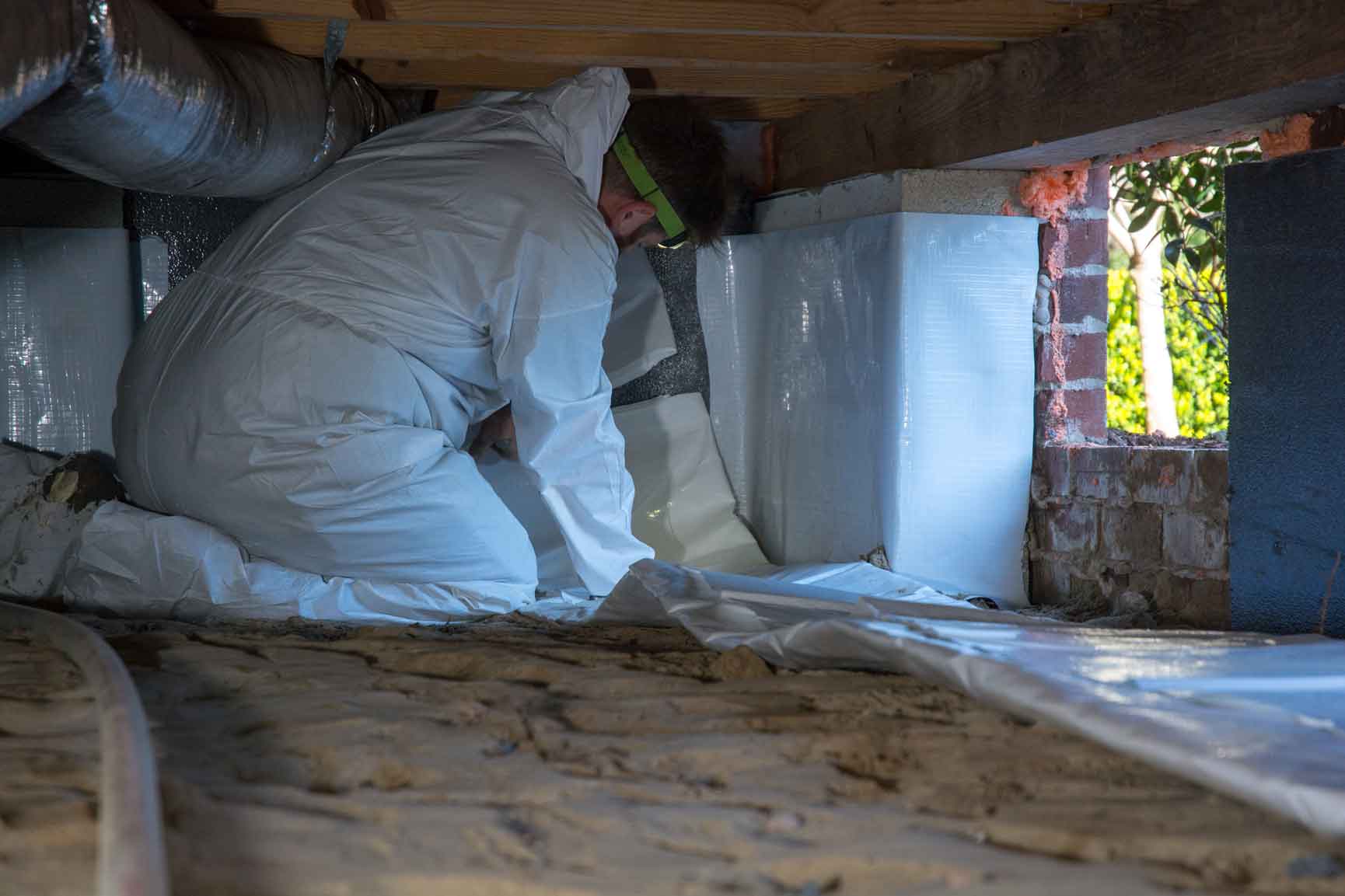 Clean crawl spaces also improve home comfort & energy efficiency
A crawl space that's damp and dirty is more than just an eyesore. It causes health, safety, comfort, and home resale problems. This happens because a damp, dirty crawl space creates a favorable environment for mold, mildew, wood rot, insects, and animal pests. Who wants these difficulties right below a home's living space?
The good news is that a nasty crawl space can be transformed into a clean, dry, attractive, and energy-efficient space using the CrawlSeal™ encapsulation system installed by Ohio Basement Systems.
How the CrawlSeal™ liner works
When the crawl space floor is damp or wet, drainage matting and CrawlDrain™ perimeter drain lines can be installed before laying down the CrawlSeal™ vapor & moisture barrier.
One of the key ingredients in our encapsulation system is the CrawlSeal™ vapor barrier, a super-durable, 20mil plastic sheet material designed to permanently prevent moisture and outside air from getting into your crawl space, as well as make it difficult for pests to enter. Your crawl space technician will install CrawlSeal™ poly over the foundation walls and floor to create a continuous air and moisture barrier.
Depending on conditions in your crawl space, other crawl space products will also be necessary – like crawl space vent covers, insulation, and drainage matting. Don't worry; all these products have been designed to work together, transforming a "problem" crawl space into a clean, energy-efficient space that is no longer scary or hazardous to enter.
The CrawlSeal™ crawl space liner and drainage matting are installed exclusively by Ohio Basement Systems in Cleveland, Akron, Strongsville and throughout Ohio. Contact us today to request your free cost estimate.
Can I Purchase CrawlSeal™ On My Own?
The OBS CrawlSeal™ system is the best in the business. What do you need to know about installing the CrawlSeal™ system?