Carbon Fiber Basement Wall Reinforcement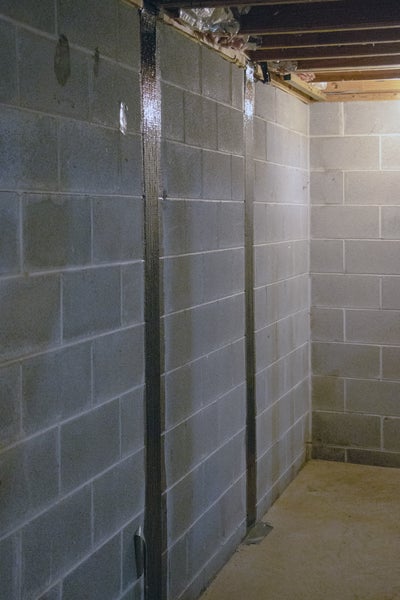 Discovering cracked or bowing walls in your basement can be a real source of stress. These are common issues, but they can seriously threaten your home's structural integrity and overall value.
However, all is not lost—these problems are fixable, and we at Ohio Basement Systems have the perfect solution: Carbon Fiber wall reinforcement.
As the trusted basement repair professional in Northern Ohio for more than 20 years, we offer a cutting-edge, cost-effective method to secure your basement walls long-term.
By reading this page, you'll learn about carbon fiber straps, how they benefit your home, and how our team can help reinforce problematic basement walls.
What Is Carbon Fiber Basement Wall Reinforcement?
Carbon Fiber Basement Wall Reinforcement is an advanced solution designed to address the root problems of cracking and bowing in your basement walls.
This solution involves applying low-profile straps that securely bond to your walls. After these straps are installed, they are 10 times stronger than stee. These straps are particularly effective for walls with minor to moderate damage, including walls that have moved inward less than two inches.
Unlike traditional methods like steel beams, carbon fiber straps are discreet and require minimal space.
Signs You Need Carbon Fiber Basement Wall Reinforcement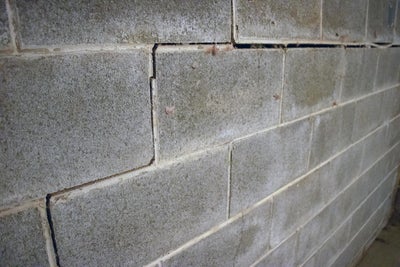 If you notice any of the following symptoms, it may be time to consider Carbon Fiber wall reinforcement:
Horizontal, vertical, or stair-step wall cracks
Bowing or tilting walls
Wall shearing
Inward movement of less than two inches
Should your walls show signs of severe damage, alternative solutions like wall beams, wall anchors, or channel anchors may be more appropriate. Contact us for a free inspection to determine the best course of action.
Is Carbon Fiber Basement Wall Reinforcement Necessary?
Absolutely. Acting sooner rather than later saves you from significant repair costs down the line.
The Carbon Fiber reinforcement not only prevents further damage but integrates well with Ohio Basement Systems' holistic approach to home repair, ensuring your home remains structurally sound for years.
What Are the Benefits of Carbon Fiber Basement Wall Reinforcement?
Enhanced Structural Integrity: Our Carbon Fiber technology fortifies your walls, offering unparalleled strength and resistance to further damage.
Low-Profile Appearance: Carbon Fiber straps are subtle, leaving a minimal visual footprint that can be easily covered with paint or drywall.
Longevity: Being corrosion-resistant, Carbon Fiber provides a lasting solution superior to traditional methods.
To maximize these advantages, utilize Ohio Basement Systems' proprietary solutions, specifically designed to be more durable and effective than generic products.
How We Install Carbon Fiber Basement Wall Reinforcement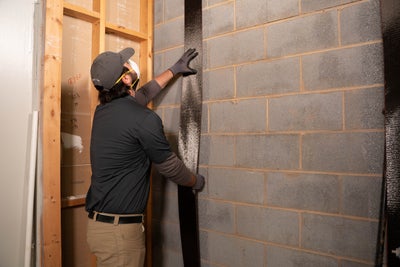 The installation process involves:
Evaluating the wall's condition
Marking the designated strap installation points
Preparing the wall surface
Installing a bracket on the sill plate
Applying high-strength epoxy
Affixing the Carbon Fiber strap
Threading the strap through the sill plate bracket
Applying a final epoxy coat
Ensuring a secure bond
Choose Ohio Basement Systems for precise installation that offers lasting protection.
Why Our Carbon Fiber Basement Wall Reinforcement System Is the Best Choice for Your Home
Unbeatable strength
Minimal visual impact
Effective prevention of cracking and bowing
Seamlessly integrates with other solutions
Exclusive to Ohio Basement Systems
Comprehensive annual maintenance plans
Contact Ohio Basement Systems for Carbon Fiber Wall Reinforcement Today!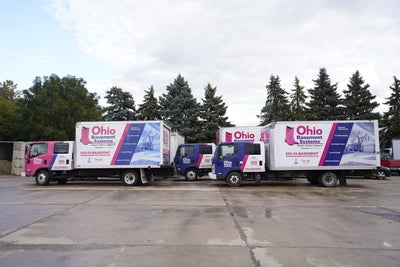 While a cracking or bowing wall may be concerning, early detection and proper repair can prevent more significant problems. Avoid temporary DIY repairs and instead invest in a durable professional solution.
Ohio Basement Systems has more than 20 years of experience in home repair across Northern Ohio. Homeowners know they can trust us for long-lasting protection. Contact us today to book a free, no-obligation inspection to ensure the long-term safety and value of your home.
Carbon Fiber FAQs
Carbon fiber strap installation can typically be completed within a day, depending on wall conditions. Contact us for a more specific estimate.
They are dark in color, but these low-profile straps are subtle and can be easily painted over or concealed by drywall.
These reinforcements are ideal to use on concrete block or poured concrete walls with minor to moderate damage.
Publish Date:
Last Modified Date:
Our Locations
Mansfield
1 Marion Ave, Suite 309
Mansfield, OH 44903
(567) 275-8588
Twinsburg
7950 Bavaria Rd.
Twinsburg, OH 44087
(330) 235-1229
Westlake
159 Crocker Park Blvd, 4th floor
Westlake, OH 44145
(330) 235-1229
Willowick
35475 Vine St, Suite 216,
Willowick, OH 44095
(440) 332-4339
Youngstown
8531 Market St.
Youngstown, OH 44512
(330) 400-3783