Helical Piers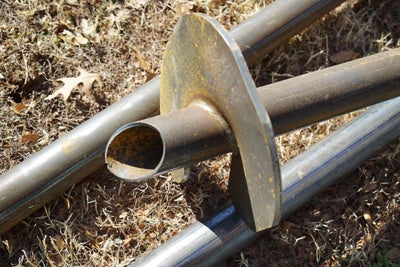 Everyone deserves to live in a safe home. If your foundation settles, it can create dangerous conditions for your family. It's important to address these issues quickly and thoroughly.
Helical piers are a reliable and effective way to stabilize and repair your foundation. If you're experiencing issues with your home's structure or foundation settlement, helical piers can provide the essential support to restore stability and prevent further damage.
Ohio Basement Systems specializes in top-quality foundation repairs, including SettleStop™ Helical Pier installations. We're committed to providing our customers with expert service and satisfaction.
What Are Helical Piers?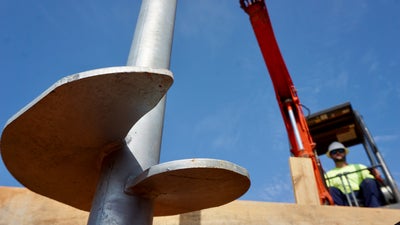 Helical piers are industrial-grade tools that help to keep your home steady and secure. They're designed to work in unstable or expanding soil by transferring the weight of your home to stronger, more stable ground.
The piers are steel, with helical plates acting like screws to anchor them into the soil. This gives them extra strength to support your home.
Helical piers are just one part of a larger home repair plan. Other essential services include basement repair, basement waterproofing, and crawl space encapsulation.
Installing helical piers requires specialized hydraulic equipment, but once they're in place, you can rely on them to maintain your foundation's stability for many years.
Signs You Need Helical Piers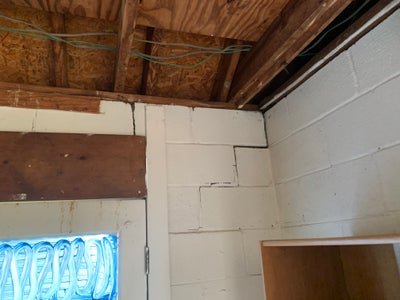 If you notice any of these common signs of a settling foundation, helical piers may be the ideal solution:
Cracks in drywall
Drywall nail pops
Cracks in brick
Gaps in floors
It's crucial to immediately prevent these signs from worsening, as delaying repairs can cost more in the long term. To mitigate further damage, seek assistance from a trusted foundation repair expert like Ohio Basement Systems.
Are Helical Piers Necessary?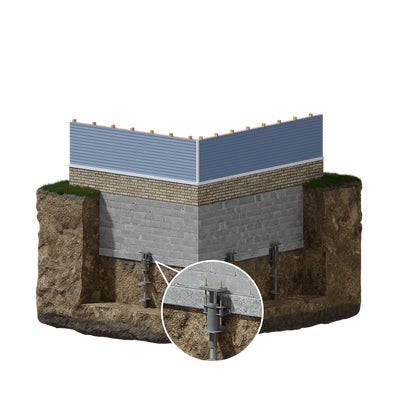 If you're facing any of the problems we mentioned earlier, you need helical piers. The longer you wait to fix your foundation, the worse the problems will get. Settling foundations can weaken your home's structure, cause mold growth, and become more expensive if you wait.
We suggest using helical piers early to keep your foundation stable. This will protect your home and save you from costly repairs.
We're experts in repairing the problems that accompany foundation settlement. We make a plan to repair your home's structure and protect your investment.
While helical piers are a great solution for foundation settling, Ohio Basement Systems also offers other options like push piers and slab piers that can help your home. During a free inspection, our experts will look at your situation and recommend the best solution for your home.
What Are the Benefits of Helical Piers? 
Our SettleStop™ Helical Pier System is known for its exceptional strength and durability. We customize each installation to perfectly suit your unique home, so you can experience many valuable benefits, such as:
Permanent Reinforcement: Helical piers stabilize foundations permanently by anchoring to bedrock or denser soil deep beneath softer surface dirt, providing a long-term solution.
Prevents Additional Damage: Helical piers provide immediate stabilization when installed by our certified team, stopping downward movement and preventing further damage from settlement.
Potential to Lift Settled Foundations: Depending on your project, helical piers may lift your settling foundation back into proper position, restoring your home's original structure.
Longevity: Our helical piers are designed to last and have a lifetime warranty.
Expert Installation: Ohio Basement Systems guarantees the highest installation quality of helical piers, ensuring their effectiveness.
Comprehensive Home Solution: Helical piers fit seamlessly into our home repair strategy, providing an integrated solution.
Choose Ohio Basement Systems for expert services and proprietary solutions to experience the full benefits of our helical piers. Our product offers advantages that generic or big-box store products cannot match.
How We Install Helical Piers 
The installation of SettleStop™ Helical Piers is precise and requires foundation repair professionals. Ohio Basement Systems follows these steps:
1. Site Assessment 
Our experts inspect your property to identify foundation problems and where to install helical piers.
2. Exterior Excavation 
The installation crew digs into the ground to expose the foundation footer.
3. Advance Piers into Soil 
Crews use hydraulic equipment to drive the piers deep into the soil, like giant screws. Installers assess how much torque to use.
4. Attach Footing Bracket 
We secure a heavy-duty steel bracket to the footing. The pier is capped with a plate connecting the pier and bracket. The weight of the structure is shifted onto the piers.
5. Attempt to Lift the Structure 
We lift settling parts of the structure by attaching hydraulic lift equipment and applying extra pressure.
6. Backfill and Benchmark 
Upon installation, we restore disturbed areas, remove debris, and place small rivets in the exterior wall above each pier's location as benchmarks, leaving your property clean and well-marked. This ensures your home's continued stability during yearly maintenance checks.
Ohio Basement Systems is the leading foundation repair expert in the region. We can evaluate your situation and install helical piers for optimal stabilization.
Why Our Helical Piers Are the Best Choice for Your Home 
SettleStop™ Helical Piers have many benefits:
Versatility: They work for new and existing foundations and in harsh soil conditions.
Quick Installation: Pros install helical piers quickly.
Strong: Helical piers excel at bearing significant loads, making them ideal for lighter structures.
Eco-Friendly: They don't disturb the surrounding land and require little excavation, preserving your property.
Year-Round: Helical piers can be installed year-round, weather permitting.
Contact Ohio Basement Systems for Helical Piers Today!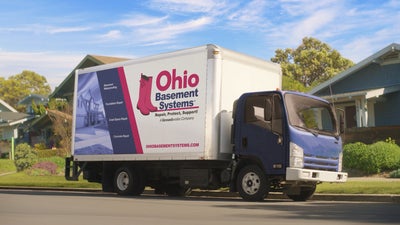 If the foundation of your home is settling, it can cause a lot of damage. You should act quickly to fix the problem because the longer you wait, the more expensive it can be to fix.
Contact Ohio Basement Systems today to schedule a free inspection and estimate. Our helical piers are a great solution to permanently stabilize your foundation and possibly restore it to its original position. Central and Southern Ohio homeowners trust us because we offer excellent customer service and high-quality solutions.
FAQs
Helical piers can be used for various foundation types including concrete slab and basement foundations. Contact Ohio Basement Systems for a free inspection to learn more about helical piers and their suitability for your home. 
Yes, helical piers can be used in various soil types, including sandy, clay, and rocky soils. They work exceptionally well in Ohio's silt and expansive clay-based soils.  
Publish Date:
Last Modified Date:
Our Locations
Mansfield
1 Marion Ave, Suite 309
Mansfield, OH 44903
(567) 275-8588
Twinsburg
7950 Bavaria Rd.
Twinsburg, OH 44087
(330) 235-1229
Westlake
159 Crocker Park Blvd, 4th floor
Westlake, OH 44145
(330) 235-1229
Willowick
35475 Vine St, Suite 216,
Willowick, OH 44095
(440) 332-4339
Youngstown
8531 Market St.
Youngstown, OH 44512
(330) 400-3783